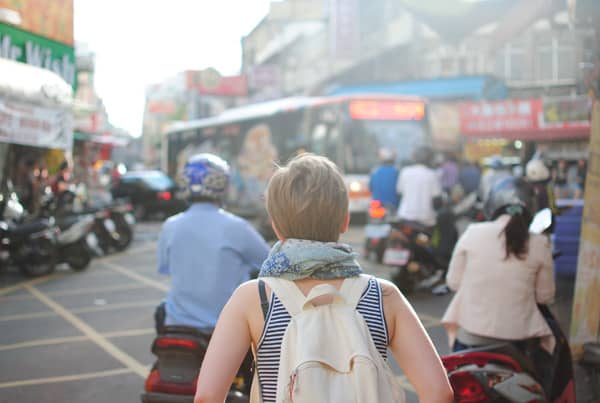 Did you know? India is the 7th largest country in the world and the 3rd largest country in Asia after Russia and China. There are 1.2 billion people here who speak 122 major languages. India is a culturally diverse place and your travel here can be unpredictable and may overwhelm you if you don't do it right. So here are 8 Best & Practical Travel Tips for India for first timers as well as seasoned travellers that'll let you travel India safely and allow you to have fun!
1. Managing your money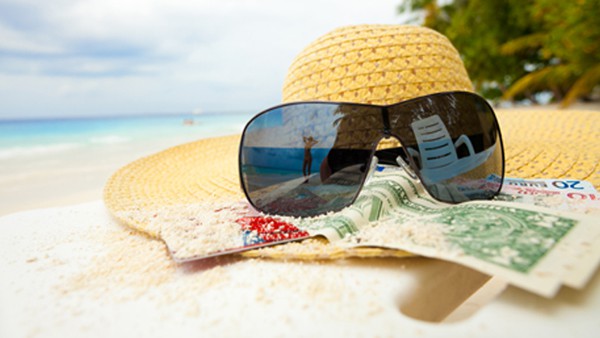 Image Source : maginfrastructure.com
The first travel India tip is for money. Exchange your currency for the Rupee. In India, especially in rural areas cash is the preferred means of transaction over cards. Also, not all places may have an ATM nearby. By exchanging your currency for the local currency you can be financially independent and also save money when compared to swiping your Debit/Credit card directly for transactions. Usually, Banks charge a hefty amount in the form of currency conversion charges when their cards are used abroad. Forex cards are also great in that respect, as they give good value for your currency and also offer safety compared to carrying cash in hand. You can compare these service from different money changers & buy them online using extravelmoney.com. Most major places like Delhi, Mumbai, Jaipur, Bangalore, Chennai, Chandigarh, Lucknow, Kolkata and other cities are covered under this portal.
Also Read: 4 Reasons Carrying Cash over Cards Makes More Sense For Travellers
2. Stay during your travels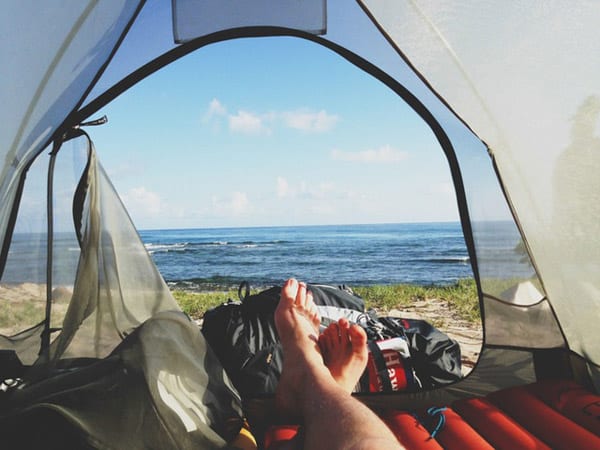 Getting a place to stay while travelling is a very basic need. It would be a little confusing to find a place to stay in a new country. Broadly speaking if it's business travel to India, then you'd be looking for decent, verified rooms at reasonable rates or something above that. Do yourself a favour and install these apps OYO Rooms and GoIbibo.
If you are a budget travel person or looking to travel cheaply in India and also at the same time want to get an authentic local experience, then "Couchsurfing" app is the best bet for you! Here travel-friendly hosts accommodate travellers for free and the onus is more on traveller-host interactions which can prove to be very memorable for both of you. Airbnb could also work out in getting cheap accommodations.
3. Travel during your travels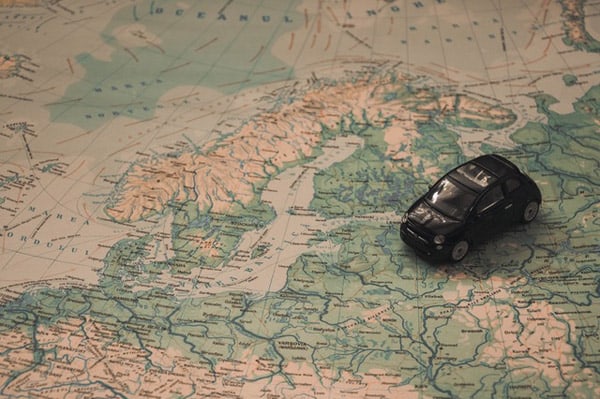 Once you arrive in India you would need transportation to cover the different areas of the country. Not all places are accessible by flights. Redbus, ixigo and zoomcar are good app options that can let you look up flights, trains, buses, traveller friendly cars and even find cars for hire.
Also remember this rule : Trains>Buses ; For a distance above 50kms go by train whenever possible. Trains are faster, safer, more comfortable and sometimes even cheaper than buses. Also, the railway lines are usually laid far from cities and you get to experience beautiful landscapes through the train journeys.  Your Indian travel would be incomplete without a ride in the Indian railways, one of the world's biggest railway networks. Also if your travel plans are made well in advance then buy train tickets in advance too for getting confirmed seats. Avoid the hassle of trying to get a ticket in the last minute.
4. Food during your travels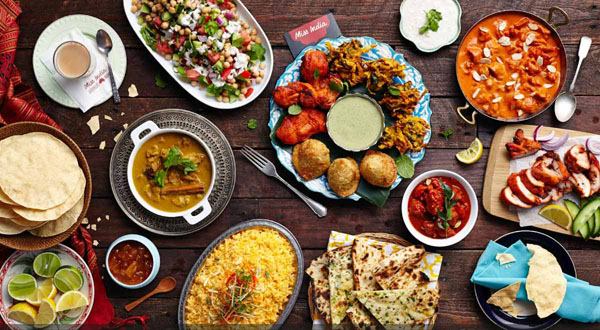 Image Source : listsurge.com
Any travel is incomplete without tasting the local cuisine of the land. So here is the best India travel tip for food! India has a lot to offer in this regard, the cuisine differs greatly when travelling a few hundred kms in any direction! So if you are confused as to what to eat or wondering if the dishes would be to your taste, you can take the help of Zomato app, the food and restaurant guide.
On a side note most Indian dishes are meant to be eaten using your hands, so don't be surprised if no cutlery is provided along with your meal. Also, roughly speaking the North, West and Central part of India are mostly vegetarian and the eastern and southern states are mostly Non-Vegetarian. Some places have a taboo on meat, especially beef. So you should take that into consideration before going to a restaurant. Usually, most restaurants indicate if they serve Non-vegetarian or purely vegetarian food outside in their display boards itself, so that shouldn't be too much of a problem.
Also Read: 10 Yummy Dishes You Must Try When You're In Hyderabad!
5. Health during your travel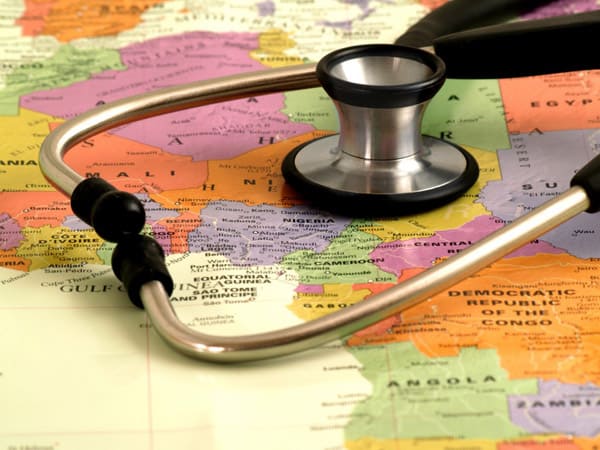 Image Source : journeys-within.com
Going abroad, there is always a good chance that you might fall sick. The body always has a reaction to new places, new foods, new weather etc. It's good to arm yourself with few basic medicines and tablets to take care of the health problems you may face. The most practical India travel tip for health is :
Drink clean and safe water – Buy a device like Steripen and use it on tap water to ensure clean drinking water. This way you can decrease your plastic footprint too and save up money which would have otherwise gone to buying packaged drinking water.
Carry essential tablets like paracetamol for keeping fever symptoms at bay until you can go see a doctor and also take rehydration salts to restore electrolytes in case of dehydration from diarrhoea. Remember these are just temporary remedies and you must always go to a doctor at once to get your illness checked.
6. Buy an Indian sim card and a pair of flip flops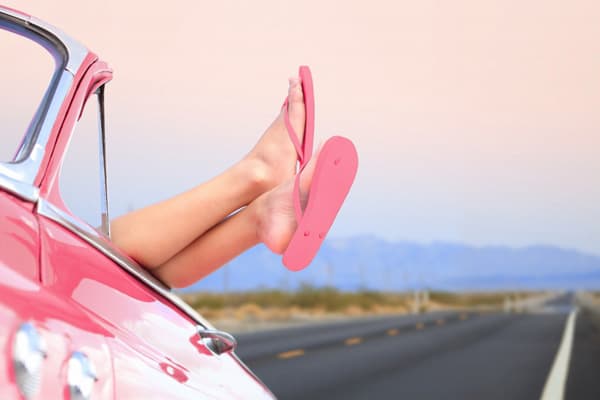 Image Source : tipsywriter.com
This is a small detail which when taken care of will pay you rich dividends. An Indian Sim card will allow you to make calls locally to your travel agents, friends in India or to confirm your hotel bookings. Also, a wide range of apps(for booking flights, trains and buses) rely on phone number authorization for their services to work well and having an Indian phone number will be really useful there. If your phone is carrier locked think about getting a cheap Indian smartphone which can be bought for as less as $50.
The Flip Flops would make sense when you think about the number of places where you would be required to remove your footwear like religious places and houses. Save time and effort on removing shoes and putting them back on, keep your feet free!
7. Hack for cheap flights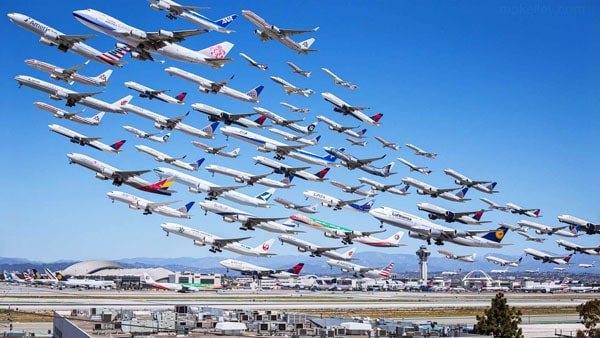 Image Source : taketheleaptravel.files.wordpress.com
Flight tickets are usually costlier on weekends and drop down by the beginning of the work week. The best time to book and score cheap ticket would be on Wednesdays and Thursdays.
When booking flights and hotels online do it via the private browsing tab. Travel sites usually track your visits and will give increased rates on your tickets just because you have visited them before. Also, clear your cache before visiting these sites.
8. As a rule of Thumb
Don't eat food offered by other people even while travelling on trains and buses even if they seem friendly. There are cases of foods being laced with sleep-inducing drugs and being offered to travellers since they are easy targets.
Before heading out at night check if your surroundings are safe. Most metro cities like Mumbai are generally safe. Still be aware of your surroundings.
When asking for directions, ask from any shop nearby rather than individuals.
You might be in an emergency or in a situation where you are near someone who requires help. This is important information, make a note of these numbers in your phone.
Police – 100
Fire – 101
Ambulance – 102
Disaster Management – 108
Women's Helpline – 181
All-in-one Emergency Number  : 112
Also Read: 10 Essential advice for foreign tourists visiting India
Comments