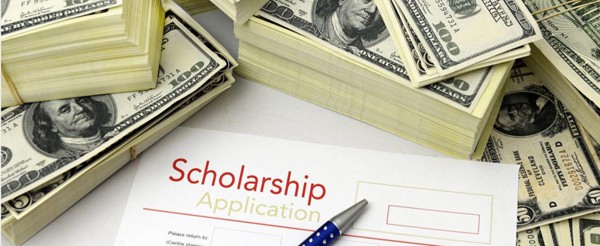 Studying abroad is a great opportunity to grow academically and build a scientific temper. We also get to experience a different country and its culture. Students, who go outside for higher studies generally have a good value in the jobs marketplace as they are perceived to be more independent and successful. However, a common difficulty that people, aspiring to study abroad face, is that of the associated costs. The tuition fees and the living expenses are usually very high. This problem can be solved if one has sufficient knowledge of the scholarships available to Indian students studying abroad.
We present to you various such scholarship opportunities that exist in different countries.
Indian Scholarships
Non-Governmental Scholarships:
Rotary Foundation Global scholarship Grants:
The Rotary Foundation provides scholarship which is funded through the Rotary Foundation Global scholarship grants. The scholarship provides for a graduate degree of one to four years. The grant starts from $30000. This fund can be used for expenses related to passport/visa, travel, school supplies, tuition, room and boarding, etc. This scholarship is available for non-rotary members and can be availed in the case of an approved university, which is located in a country with a host rotary club.
Inlaks Shivdasani Foundation Scholarships:
Inlaks Shivdasani scholarships are for Indian students who would like to pursue higher education in North America or Europe. The scholarships are given to students doing graduate and postgraduate courses. They should be under 30 years and an Indian resident at the time of application. The scholarship provides tuition fees, living expense and one-time travel expense for the period granted. A scholarship of $100,000 is given. In case the expense goes above this limit, it is necessary for the candidate to produce evidence of funding for the extra amount.
Scholarships to study in Australia
Scholarship offered by the Australian government:
Australia Awards Scholarships:
This scholarship provides students from developing countries a chance to study part-time or full-time undergraduate or postgraduate course in Australian universities and technical institutions. The scholarship is eligible for those above 18 years of age. It covers tuition fees, payment of return flight, once only contribution of A$5,000 towards accommodation expenses and study materials, contribution to living expenses, which is A$30,000 every year and medical insurance during the period of study.
Scholarships offered by Universities:
University of Queensland BEL India scholarships:
This scholarship is for Indian students pursuing master's degree or undergraduate degree in the disciplines of business, law or economics. The eligibility for this scholarship is that the applicant must be a citizen of India. The scholarship consists of  $5000 tuition fee waiver.
Sydney Achievers International scholarship:
This scholarship is for new international students who wish to study at the University of Sydney.
It emphasizes on high achieving, academically brilliant students. The scholarship amount is AUD$10,000 each, per annum for undergraduate or postgraduate courses at the University of Sydney. The eligibility for Undergraduate courses is Australian 12th graduation or an international senior secondary qualification approved by the university. For Postgraduate courses, the eligibility is an equivalent of the Australian bachelor degree with good results based on Australian grading system.
Scholarships to study in the USA
Scholarship offered by the government of United States:
Foreign Fulbright Students Program:
Foreign Fulbright Program is a scholarship program in the USA for the international students
who wish to pursue their masters or PhD degree. It includes full tuition fees, airfare, a living stipend and health insurance during the course of study.
Non-Governmental Scholarships:
Stanford Reliance Dhirubhai Fellowship:
This is a scholarship organised by Reliance Industries Ltd to support Indian students who need financial support to attend MBA at Stanford Graduate School of Business. The applicants accepted will receive the tuition fee and related fees each year for two years, approximately $140,000. The eligibility criteria for applying for this scholarship is determined on the basis of exam results of 10th board exams, 12th board exams and JEE/CAT.
Scholarship offered by Universities:
Amherst college scholarships: Amherst provides a need-based financial help to students who are from the economically weaker sections of the society. Financial need award that equals their financial needs will be provided. This award is sometimes called aid package since it may include both self-help(employment) and gift aids. They provide up to $2000 in employment opportunity.
Illinois Wesleyan University scholarships: Merit-based scholarships are awarded to selected students who are highly qualified. The scholarship amount ranges from $10,000 to $25,000 per year. It can be renewed for up to 4 years.
Also Read: All You Need To Know About Paying US University Fee From India
Scholarships to study in the UK
Scholarship offered by the UK government:
Commonwealth scholarships:
Commonwealth scholarships are provided by the UK government for international students from the Commonwealth countries to pursue their master's or PhD degree. The scholarships will include airfare and tuition fee during the period of study.
Gates-Cambridge scholarships:
The Gates-Cambridge scholarships are for students who wish to do their full-time postgraduate degrees. It covers the full cost of study at Cambridge. The applicant must not be a citizen of the UK and should be applying for one of the following full-time residential course of study:
PhD (3-year research only degree)
MSc or MLitt (2-year research only degree)
1-year PG course.
Gates Cambridge looks for applicants who are academically excellent and having good leadership qualities.
Non-Governmental Scholarships:
Scholarships offered by Universities:
Rhodes Scholarships at University of Oxford:
Rhodes is one of the oldest scholarships and it is for exceptional international students from selected countries. The scholarship will be £13,658 per annum including tuition fees, living stipend, airfare and health insurance. All applicants must be in the age group 18-28. To apply for the scholarship, completion of the bachelor's degree is not mandatory but it should be completed by the October following the selection.
Scholarships to study in Germany
As of 2014, Universities in Germany provide free education for undergraduate students however for master's degree and postgraduate courses some amount of fees is being charged.
Fortunately, there are a good number of scholarships for masters and postgraduate courses.
DeutschlandStipendium National Scholarship Programme:
The scholarship is provided for the high achieving, committed students and is applicable for students from all over the world. The scholarship amounts to 300 EUR per month and is granted for two semesters initially but can be extended for a maximum time period which covers the standard period of study.
Einstein International Postdoctoral Fellowship:
This fellowship is offered by the Einstein foundation for young researchers in Berlin. The researcher must already have a source of funding and with this fellowship, they would have the opportunity to get onboard an international postdoctoral researcher. This would be a good chance for a postdoctoral researcher because they would be fully funded to work in Berlin for five years with a promising team.
Non-government scholarships:
Heinrich Boll Scholarship for International Students:
Heinrich Boll foundation offers scholarships for students who wish to do masters or postgraduate degree in Germany. The scholarship for master's studies is €750 per month excluding the other allowances. For PhD studies, it is €1000 per month and €100 for mobility and other allowances.
Kurt Hansen Science Scholarships:
The Kurt Hansen is one among the scholarships that are supported by the Bayer Foundation. It is available to students who are pursuing to be teachers in scientific disciplines. The applicants eligible for this scholarships are generally those who are academically brilliant. The applicant is required to submit a cost plan to the board who will then decide on the scholarship money. The scholarship is expected to cover the cost of living, travel, and individual project fees. It is awarded for up to one year.
Scholarships to study in New Zealand
Scholarships offered by the New Zealand government:
New Zealand International Doctoral Scholarships:
The NZIDRS provides scholarship which includes full tuition fees and stipend for up to 3 years for international students who study PhD at the New Zealand university. The yearly living stipend provided would be NZ$25,000 and medical insurance up to NZ$600 annually for 3 years. The eligibility criteria mentions that a score of 3.7 out of 4.0 or an A or A+ is needed in your recent or highest postgraduate qualification.
Scholarships offered by universities:
UC International First year Scholarships:
This scholarship is awarded by The University of Canterbury for high achieving international students in the undergraduate program.The scholarship amounts are $10,000, $15,000 or $20,000 for one year. The applicant should not be a citizen of New Zealand or Australia.
University of Otago International Research Master Scholarships:
This scholarship is for international students who undertake their first thesis-based master's degree in the University of Otago. The scholarship includes NZ$13,000 stipend per annum and international tuition fee waiver. The selection will be solely based on the academic merits and the candidate's potential for research.
Also Read: 10 Things To Do Before Going To Study Abroad
Comments