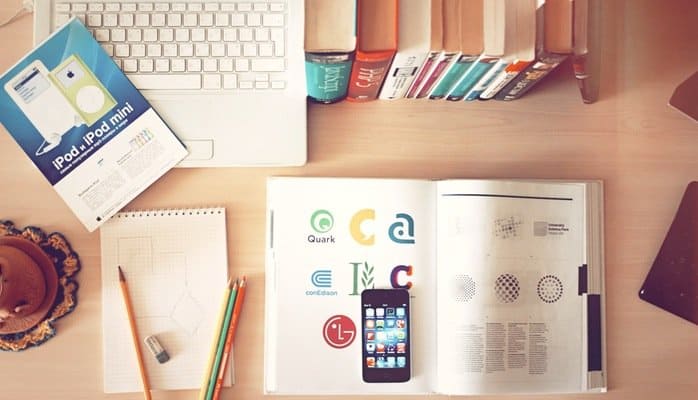 Studying abroad has many benefits along with gaining a well-rounded education and personality development. Now that you've applied to and been selected for a great study program abroad, let's find out what all tasks should be included in your "Things To do list". You need to prepare for more than just overcoming the language and culture barrier before you fly off on your foreign trip!
1. Get Your Travel Documents Ready
The basic requirement for going abroad is the Passport. However, a Passport isn't enough for going abroad. Once you get your acceptance letter from a foreign university, then you can apply for a Visa to enter that country. This blog here explains the Visa procedures to expect for the popular study abroad destinations of India students. When applying for a Visa, make sure your passport expiry date is at least 6 months after the expected time of your degree completion.
2. Money – Be Financially Secure
Study abroad programs usually have large costs associated with them but don't let that damper your spirits. With proper planning, you can save a sizable chunk of your money.
Set up an International bank account to easily move your funds between countries.
Find the cheapest rates for sending money abroad for tuition fee and living expenses using extravelmoney.com. You can save as much as Rs 1.5 lakhs for a study abroad program in the US!
Buy a forex travel card to carry foreign currency for your expenditure in the initial days abroad. Forex cards work just like ATM cards. You can load the card with the currency of your choice and recharge them if the money in it is about to be over.
Do not exchange money at the airport. Airport exchange rates are some of the worst ever and you'll end up paying a lot in the form of transaction fees for purchasing currency.
Also Read: 10 Remittance rules every Indian student heading abroad should know
3. Do Your Research
Before you embark on your journey, make sure that you are very well informed on the relevant issues of studying abroad. The internet is an excellent source for any information that you need. Scour the internet to find out about the scholarship opportunities available for your university and the chosen program. Find out more about the university by talking to an alumni of the institution. That would be the best way to clear your doubts and also get a sense of the struggles and successes there.
Also Read: Top 10 Overseas Education Destinations For Indian Students
4.Prepare Yourself Mentally
Expect the unexpected! While studying abroad you will be in the constant presence of people, who come from different cultures and backgrounds with their own concepts of right and wrong. Observe these without being judgemental. It'll help you gain a very healthy worldview.
5.Copy Your Documents Thrice!
Take multiple photocopies of all your travel documents, insurance documents, plane tickets, admission letter, International Student ID and other ID cards and arrange them in sets. Keep the copies at different locations in your luggage and carry one set with yourself at all times.
6.Learn The Local Language, Culture and Social Customs
English is the most popular language in the world with the largest number of speakers, and that could be enough to serve your communication needs. However, if the native language of the country is not English, then it's time to learn the local language there. Even having a basic knowledge of the local language can help you go a long way in breezing through the first few days abroad. Use apps like Duolingo and Memrise to help you learn the language faster. Get  a sense of the history, politics and culture of the country you are going to. It can help you understand the people better and also know their social customs. This helps in avoiding embarrassing situations.
7.Find a Place To Crash
Locate a place to stay by inquiring with the staff at the university. Also, sign up for an international student identity card by registering with www.isic.org. It will help you in getting discounts on accommodation, travel, and insurance etc.
8.Pack Smartly
Buy and include in your backpack a travel adapter plug so that you can charge your laptop and other electrical devices even if the plug ports in the foreign country are different. If the country you are going to has extreme weather conditions, remember to take dresses accordingly.
9.Insurance – Travel Insurance and Medical Insurance
Signing up for an insurance scheme can be one of the best contingency plans. When you are travelling, there are a lot of factors that are out of your control. Disruptions in your trip can end up costing a fortune. Having a good travel insurance plan can cover for accidental travel-related losses.
A health insurance is a must have, especially in a foreign country. The cost of medical expenses outside India can be significantly high and a medical insurance can help you cover the large medical bills without leaving you to scramble for money at the last minute. Make sure your medical insurance covers the period of your stay abroad.
10.Do Medical Check Up
Visit a doctor familiar with travel medicine for a checkup before going abroad. Most countries have very strict guidelines on what all vaccine shots a person should have before entering their country. Don't forget to carry the paperwork proving your medical fitness for travel when packing. Also, if you are carrying prescription drugs for a medical condition, put them in correctly labelled containers so that they are not mistaken for illegal drugs.
Comments