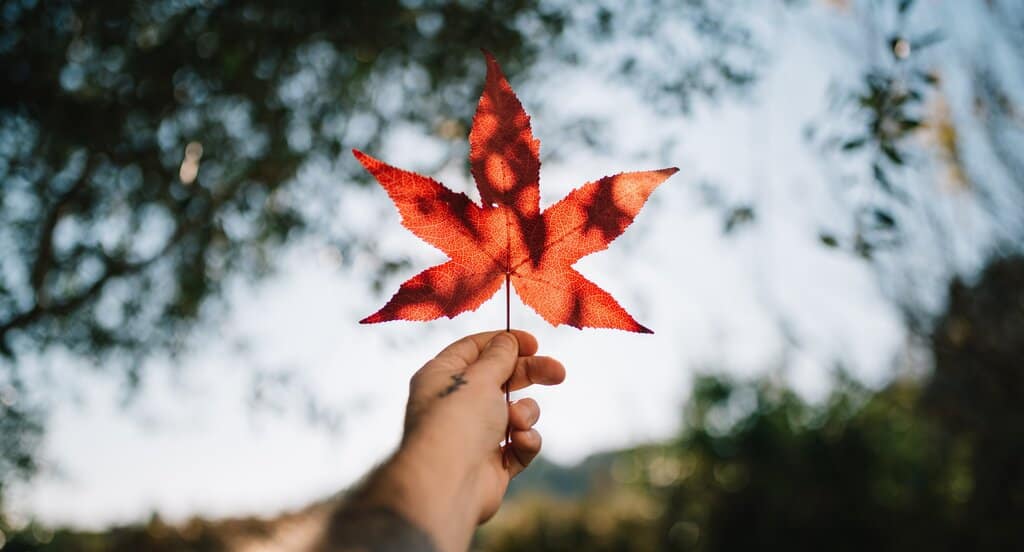 Covid-19 Update
Update: The Prime Minister of Canada has announced a travel restriction on international travellers to Canada until further notice. Restrictions still exist even if they have a valid visitor visa or electronic travel authorization (eTA).
As of October 20, 2020, some of the Designated Learning Institutes (DLIs) are set to reopen under covid-19 readiness plan approved by their province or territory to international students who are currently outside Canada.
You can check the status of your institution on the official website of the Canadian government.
You can travel to Canada as an international student if you possess a valid study permit and if your institution has an approved covid-19 readiness plan. If your institution does not have a covid-19 readiness plan then you will not be eligible to travel to Canada.
Make use of the ArriveCAN mobile app on your phone so as to avoid waiting time at the airport and also minimize social contact. You can submit all the relevant information in advance. 
All the international students who are travelling should follow the public health measures put out by the government. All the guidelines regarding coronavirus disease have been given by the Canadian government on their website.
Also, students need to arrange for 14 days quarantine even if they are asymptomatic.
You can continue your studies at any DLIs if you are currently in Canada.
Due to coronavirus disease, Canada isn't processing any application normally. You can still apply for a study permit with valid documents online. If you miss out on any document due to covid then you can submit a letter of explanation.
Your application will be processed in two stages (applications submitted after 15th August 2020):
Eligibility check

Admissibility check and any changes to our eligibility.
You can check the criteria and other admission details in our previous blog,  A-Z Guide To Indian Students For Canadian University Admissions 
As you have got all your documents cleared for your dream destination, you will now have a tedious phase next. From packing your luggage to finding part-time jobs in Canada, the processes are very challenging and uncertain. This article breaks down the whole process of moving to Canada for your studies, what to bring and what not to bring, bank procedures for a student, ways to find affordable accommodation, transportation options, and availability of part-time jobs etc. So let's not waste any moment and jump straight to the business.
Landing At The Airport In Canada
As you are all set to leave for Canada, the first thing you need to do is pack your whole world to Canada! I know it's almost impossible to get it right while packing your bags but do not worry as we will provide you with all the necessary information about what to pack to Canada.
Packing Your Bags To Canada – Checklist.
1. Documents
You can never cross the border of Canada without these valuable documents so make sure you carry all these:
Passport

Electronic Travel Authorization (eTA) or temporary visa

Birth certificate

Driving license
You can use your driving license to drive in Canada as long as you are a student. We recommend you to take up an international driving permit which is issued by RTO. International driving permit helps to claim insurance abroad. Check out more about
international driving licenses
at their website.
Letter of introduction 

Acceptance letter from the university

Academic certificates and documents

Medical reports

GIC documents

All the documents which you submitted for applying for the study permit

Keep ample copies of all the documents along with the originals as taking photocopies in Canada is quite expensive.
2. Food
Dried and packaged foods can be bought but have to declare it in customs otherwise you will be penalised. Fresh fruits and vegetables are prohibited to be carried to Canada. You can take up all kinds of spices (Indian masalas) in a well-packed manner. You will definitely miss Indian foods so just splurge on Indian masalas and bring it to Canada. Double pack all those packets with a name of what masala it is and you are good to bring into Canada.
Instant food packets are going to be your saviour in Canada during your initial days (well, all year long :D) so get as much as you can. We guarantee you that after a point you will surely go bored with spiceless, bland food and this will make you crave your Indian delicacies. Pickles are something every Indian first thinks of taking abroad and you can take it without a worry. Maggi masalas or even noodles can be brought in from India to satisfy your tastebuds and also these are brutally expensive in Canada. If you are a paneer person, bring in some as they are priced heavily in Canada.
Yet another thing you shouldn't miss out is tea (we know it's a different kind of addiction! :P). Bring in tea powder of your choice and masalas for that piping hot chai as Tea is again an expensive item in Canada. But remember, You need to declare all these or else the items will be confiscated and pay a hefty penalty as well.
3. Clothing And Footwear
A pair of formal suits is necessary as you will attend interviews and presentations. Bring in basic clothes that keep you warm and cosy. Please do not bring too many of it as clothing in Canada is pretty inexpensive. Like they are either on sale almost always or there are many thrift stores everywhere to get nice fancy clothes for very cheap rates. So do not overpack with such dresses. 
The most interesting part is that Canadian weather demands a jacket to stay warm and cosy. So whatever you wear is going to be covered with huge and thick jackets. No one is going to notice even if you repeat it. As simple as that. We recommend you to not to buy any jackets from India as you might go wrong considering India's climatic and weather conditions. Getting one from Canada could be the best choice considering the wide varieties available to the features it has concerning Canada's weather.
Thermals, sweaters and accessories like gloves, beanie, socks are something you shouldn't miss getting from India. 3-4 pairs of jeans and 2-3 shirts are all that would come in use. Do not stress much about summer clothes. Enough number of undergarments must be packed. Even if you are going to do laundry on a daily basis it will still not dry up and you will run out of it. So just pack at least 7 sets.
Do not bring in your snowshoes from India like the ones from India is not going to serve your purpose in Canada. We suggest you take a good comfortable pair of shoes with thermal socks and walk around the markets in Canada and buy it yourself. Get yourselves a pair of formal shoes to pair it with your formal suit for presentations and interviews. Also, bring in slippers to wear around your new home in Canada. 
There are many dollar stores in Canada where you can buy apparel and other clothing stuff for 1 dollar.  
4. Electronics
If you own a laptop in India just bring it along. If your laptop is in good working condition it's always the best choice to bring that to Canada as laptops are quite expensive there. Your laptop bag will not be counted as baggage so you can easily carry it. But if you are planning to get one for your study purpose then do not buy it from India and get one from here. Buying from Canada has many advantages like warranty, free services etc. Requirements and specifications of laptops will be specified in your university website.
As far as your mobile phones are considered almost all unlocked smartphones above 3G can be carried to and used in Canada. You can also bring a camera to capture some special moments if you wish so.
Bring in your mobile chargers, laptop chargers, trimmer charger from India. They are super expensive in Canada. Also, carry 2 or 3 universal adaptors for your Indian electronics.
5. Kitchen Utensils
Few basic utensils can really save you on your budget. Yes, it could take up some space in your luggage but it's worth it. A pressure cooker is an indispensable cookware that you will find it hard to live without in Canada. It can cook anything from rice to soup and curries. Also, a pressure cooker is really expensive in Canada. Other things like Tawa, Kadai, a set of cutlery, rolling pins for your rotis etc can be taken along. A strainer or sieve is one important thing you get very cheaply in India but almost 2$ in Canada, so get one from India.  Do not keep your cutlery set in your cabin baggage or hand luggage and land in trouble. Always carry them in check-in baggage.
6. Medicines
Medicines can come in handy any time hence it is very important to keep some basic medicines with you. Medicines for body aches, fever, common cough and cold and menstrual cramps etc so that you can be on a safer side. If you are someone who is used to Vicks vapour rub or anything of that then do not miss that out from India as they are terribly expensive in Canada. Please carry the prescription of all the medicines else all your medicines will be thrown away right in front of you and all you can do is to stand and watch it miserably.
7. Miscellaneous
Bedspread and pillowcases, bath towels are a must from India as they are quite expensive in Canada. Get thin bath towels that dry up fast. Snuggly and thick ones take time to dry up and also consume a lot of space in your luggage.
Stuff like rubber bands, safety pins, toiletries, scissors etc from India and place it inside the check-in baggage and not in cabin baggage. Do not bring in blankets from India as you can get good ones here. Also, it eats up a lot of space in your luggage. If you are a person who uses spectacles do bring in that as getting one in Canada is very very expensive. Also, carry an umbrella to shield you in every weather condition.
All the makeup junkies out there get yourself all the beauty products packed with you as getting makeup products in Canada is extremely expensive. Regular drugstore makeup brands like l'oreal, Maybelline cost a lot.  The main reason why things turn out to be expensive is because of the taxes added upon the rates.
Get some money with you so that you can meet your initial expenses. But if you are bringing in more than C$10,000 then you will have to declare it with the customs else Canada Border Services Agency (CBSA) can seize all your money. 
You can buy Canadian dollars at the best rates through our website;
 We hope we have covered the essential part of packing your bags to Canada. You can check here if the items you wish to take are approved by Canadian immigration.
Airport procedures in Three Simple Steps
1. Declaration Card
It's a pre-arrival ritual everyone who visits Canada has to do. You will receive this card while you are on board the aircraft.
Declaration card is the same as that of the Passenger arrival card of New Zealand and the Incoming passenger card of Australia we mentioned in the previous study abroad blogs. Canada Border Service Agency (CBSA) is one of the strictest and would want to know everything about you. CBSA doesn't let you come in with whatever you want that imposes any risk to Canada's fragile and unique environment.
It is a legal document that you must fill out and submit to the customs at the Canadian airport. This card is for students to declare anything and everything you carry with you like food, sharp objects like kitchen tools, cash, medicines etc. Failure to declare any goods can end up in seizure action, monetary penalties and/or criminal prosecution. 
You can see how a declaration card looks like below;
Instructions to complete the declaration card will be attached to simplify the task of filling. Keep this card along with your other travel documents so that you can produce it whenever the officials ask.
2. First CBSA Checkpoint.
Upon arriving in Canada the very first step is to follow the guidance of the airport staff to the first checkpoint of the Canada Border Service Agency. This checkpoint examines your declaration card, your identification and travel documents. You will be asked many questions regarding your travel to determine your immigration status.
If you haven't declared an item, inform the officer to stay safe from getting fined/criminalised or your goods getting confiscated. You will be provided with language assistance service if in need.
3. Baggage Claim And Second CBSA Checkpoint
After the primary inspection, you can claim your luggage from the airport conveyor and once you are done you can proceed to the second checkpoint of CBSA. You will have to produce your declaration card again and even receipts of any duty or taxes paid.
There will be a detailed inspection of your baggage. Careful examination of your identity and baggage is to ensure the safety of the Canadian environment.
Once this process is done, Congratulations! You have made your way to Canada and you are ready to chase your Canadian dreams. 
Bank Formalities
1. Social Insurance Number (SIN)
It is a unique 9 digit number issued by the Canadian government to citizens, permanent residents and temporary residents. You need to apply for this number as soon as you land in Canada. It's important to have the SIN to open a bank account, to work, to get government benefits and services and to file taxes. You can get your Sin from Service Canada, a government agency.
Documents required to apply for SIN:
Passport

Study permit
You will get SIN on the spot if you present the right documents in the right format, otherwise, it will take forever. The SIN is very confidential and makes sure not to share it with anyone random. Read more about the Social Insurance Number here.
2. Setting Up A Bank Account
1. The first and foremost step in opening a bank account in Canada is to gather all your documents. To open a bank account in Canada you may require to present at least two pieces of identification.  The following are the list of some of the identification documents:
Passport

SIN number

Letter of Acceptance

Study Permit

Canadian driver's license
The documents required for each bank differ. It is better and important to check the website of the bank you are planning to choose or just call them directly and ask them what the documents are.
2. Now that you have gathered all your documents the next step in opening a bank account is choosing your bank. There are 5 major banks in Canada and they are:
Bank of Montreal – BMO

Royal Bank of Canada – RBC

Canadian Imperial Bank of Commerce- CIBC

Toronto-Dominion Bank- TD

Scotiabank
While choosing your bank make sure you get newcomer student offers. One such offer of CIBC bank is no service charge and unlimited transactions for a year. Such offers can help you save a lot on your budget.
3. Choosing your account type is the next thing. Two accounts usually used by students are:
Chequing account

Savings account
Checking accounts are used when you have frequent or everyday money transactions. You can withdraw money easily from a checking account as there are no restrictions as such.
A Savings account is a deposit held account. The number Of withdrawals will be less in this case.
If you are planning to open one account then we recommend you to open a checking account.
The bank officials can educate you better regarding the formalities of setting up an account. We suggest you take an appointment in advance to avoid long queues. 
4. Once you have set up an account in your preferred bank, you will get a debit card and also its PIN (personal identification number). You can access your account with this at ATMs and can swipe at POS machines. It's very important to protect your PIN as it can be misused and your money can be robbed. You can also set up online banking. Online banking can be very convenient. You can literally sit at your home doing the important transactions.
Finding Accommodation In Canada
To get accommodation in an unknown country is always a tiring task. But worry not, we have sorted out this issue for you. 
When you land in Canada or any other foreign country for that matter it is very important that you arrange temporary accommodation in advance. But why temporary? Temporary because to search for long term accommodation takes a lot of time and patience. Proper analysis and research are required before deciding on your accommodation. 
Factors to be considered before setting up your mind on an accommodation option.
Budget– how much would you like to spend on your accommodation
Area – which area or suburb would you like to live in
Facilities – such as pool, gym
Location –  how close is to your university or city
Availability of public transportation
Short Term Stay Options
You can book an Airbnb or a hotel room using Booking.com for that period. Another alternative for a short term stay is a bed and breakfast option. It's one of the most convenient ways to have a short stay. You can book a room in a private house or a space in a locally -run establishment with generous breakfast. This would cost around CAD35- 105 per night. You can book your bed and breakfast through BBCanada.com. 
Youth hostels are another short stay option for Indian students. You will have all the basic services for just CAD10-20 per night. Universities also provide a stay for a few days if you ask them in advance till you find another option. 
If you have any friends or family staying up with them for a few days is the best choice you have. As a newcomer, you will have lots of anxiety, stress and frustration. But with known people like friends and family, you will be better.
Long -term Stay Options
This is where you need to do the maximum research and investigation as these are the stay options where you will live for the rest of Canada life. 
We can narrow down all the accommodation options to two main categories.
On-campus

Off-campus
1. On-campus Accommodations
On-campus accommodations have its own perks and downsides. Keeping every negative and positive aside, this is hands down the easiest option one can go for. You really needn't put so much effort as the responsibility lies on the shoulder of your university. You will be free from all the tedious paperwork and legal issues associated with it. 
The best part of such accommodation is that you do not need to travel a lot. You can invest most of your time for your educational purpose as you do not need to commute so often. On-campus accommodation provides many facilities such as gym, pool, library etc and that's the most exciting part. It may cost around CAD 3000-7500 per year. This cost depends largely on the location of your college. 
You need to apply for university accommodation in advance and get into a contract with the university. Breaching your accommodation contract can make this even more expensive by getting penalised. So it is very important to invest some time in searching for the accommodation options available as you cannot move out whenever you want if you find a better option later outside the university.
2. Off-campus Accommodation
Your orientation class at university has a key role in getting accommodation. Many students tend to skip orientation classes and that is when you get to meet a lot of people. The first thing everyone is going to ask each other after the introduction will be "do you have an accommodation" and your answer will amalgamate all of you to groups. Finding accommodation in groups makes the entire task less tiresome with the possibility of getting accommodation more. You can rent an apartment and share it with such groups. This can be a huge saver on your expense. Networking works wonders.

Kijiji.com

, the giant in classified ads is the name on everyone's lips. They basically post advertisements about rooms, apartments, houses etc and you choose from the options considering the factors mentioned above.

Craigslist

and

Viewit

are few other sites which provide similar services. When you approach these sites always do a check-up or inspection of these properties as there are chances of scams everywhere.

Facebook marketplace is another alternative to look for accommodation. There are many groups and pages on Facebook and other social media, where you can get regular updates on student accommodations. These groups have many members who will post if they need a companion for their room or apartment. When you find a suitable place you can then ping them with all the relevant information. Just type and search for 'Indians in Canada' or specify your preferred location for a more clear result. You can join such groups and student associations online and get alerts when they put up posts about space availability. You can also post your requirements on such groups and get approached by fellow mates.

Offline options like the student services office of your university, student notice board, newspapers and real estate agents can also help you find accommodations for you.
We suggest you book a short-term accommodation like Airbnb in the first place and come a little early like a week before the class starts. Take a day and settle down, get a sim card and start finding accommodation from the next day. Hop around the city and you will find zillions of advertisements or bulletins on the streets. Many ads like rooms available, flats available etc and all the details of the owner also will be provided in the ads. You can call them directly then and there and book an appointment. Inspect the property and rate and opt for the one that suits your requirements.
Transportation Options In Canada
As students, we always tend to be on a cheaper side for all day to day activities. So we have come up with some economical ways in which you can move around in Canada.
All the major cities in Canada have a very strong network of public transportation.
Major public transportations include Bus, Train, subway, taxi etc.
A bus is one of the cheapest modes to commute for students. Also, it's the only option if you want to travel to smaller towns other than cycling or walking. Students have many concessions to travel around.
Students can claim subsidised cards to travel around the city for a cheap rate. You just need to swipe these cards at all the main public transportation stations to travel.
 If you are considering having a car of your own you can definitely have one with an international driving licence which we have mentioned at the beginning of this blog. You can travel around the city very comfortably without depending on anyone or any other modes. But this comfort can cost you a lot as driving a car in Canada involves many expenses. From purchasing to insurance, maintenance, fuel etc, a car of your own is going to cost a bomb for you.
As one of the cheapest and healthiest options, we recommend walking and cycling. You can purchase or rent cycles or bikes in Canada and it will still be cost-effective. But if you are considering hopping around the city then you can go for zero expense.
Taxi giants like Uber, Lyft, Didi, Ola also work in Canada. So download their app to book your ride. You can also share a ride and save money. There are many carpooling services in Canada such as Poparide, Lucky To Go, Kangaride, Rideshare in Canada etc. 
Transit is an application where you can track down all the public transportations in Canada.
Read more about Canadian transportation here. 
Part-time Jobs For Students In Canada
One important rule a student needs to understand before finding a job in Canada is to  know your working hours. A student is allowed to work only 20hrs a week and this rule is very stringent in the case of off-campus jobs. If  you are planning to work on-campus there are chances that you can get to work for more than 20hrs/week though it is not necessary. Do not work more than the permissible hours as it can lead to many troubles for you. 
Your resume has a vital role in earning a job. Your resume must:
Highlight your key skills and strengths

Maintain clarity

Be relevant
Always Make it a point to upgrade your resume to the latest edition. Be updated with the trends.
Criteria to get a part-time job in Canada:
You must be a full-time student with a valid study permit

You require a social insurance number.

A bank account
Before exploring the ways to hunt down jobs outside the university, let us see what a university has to offer.
Teaching Assistant (TA) and Research Assistant (RA): TA is considered more like a salaried job and RA is a stipend oriented job.
IT-related jobs in universities.
Invigilator jobs
Universities will have many cafeterias such as Tim Hortons, Starbucks where you can literally get employed as a staff (as a barista, cashier, chef, cleaner etc)and earn money.
Many universities have bilingual students and you can work as a translator if you are well versed in English, French or any other languages.
These are some of the jobs universities can offer but there are many more out there to get explored. Make it a point to do thorough research on such jobs to earn more money staying in college. 
To find jobs on campus, student communities and different clubs in university can help you get a job. Also, some universities put up job offers on their website so do check that out.
Know more about on-campus jobs in Canada.
This source is one of the strongest and the most convenient one. All you have to do is to maintain a very healthy relationship with everyone around you. Who knows who is going to come as a saviour for you.  Attending events like meetings, seminars, exhibitions are a way to find jobs. Every industry usually has a body or association of which you can become a part and can network efficiently when they conduct regular meetups and catch-ups. LinkedIn, Facebook groups, Whatsapp groups are some of the popular online platforms that help in networking.
Every business will have a website on which there will be a career page. Most businesses post their vacancy there and you apply directly there. Make a regular visit to such websites to get yourself a job.
Very effective medium of job search is through job portals. Employers will post ads on such websites and all you need to do is apply. Popular websites in Canada are Kijiji, Indeed, Glassdoor, Craigslist etc
With the printed copies of resumes, you can go around knocking on different doors of shops, offices etc asking whether there is any job available. When you go around you can have a good conversation and impress such businesses so that you have a high chance to get jobs.
This is yet another source which works wonders in every part of the world you go to. If you have any friends or family already working, they can act as referrals/references. Your tutors, professors and lectures or the guy whom you just met at the bus stop can also refer you for jobs. In reality, many jobs get occupied even before advertising it through referrals or references. So do not hesitate to ask others.
Cost Of Living And Expenses
The major expenses in Canada can be broadly categorised to the following:
Rent

Transportation

Utilities

Groceries

Eating out

Miscellaneous
The biggest part of your expense is on your accommodation and it is inevitable. Accommodation expenses depend on the 3 factors such as location, type of accommodation (apartment, basement, university residence etc) and whether you are sharing or not.  The closer you find your accommodation to university the more will be the expense. But if you choose to share your stay with 3-4 people you can easily cut down on your expense. 
You can have a shared room in an apartment/house/ condominium. A shared room means you are sharing all your bills with your roommates. The positive role of shared rooms comes into play during your initial days when you are struggling to get a job as it's one of the cheapest options. The disadvantage of having a shared room is lack of privacy.
Cost incurred: 200CAD-450CAD. The ideal expenditure for an Indian student on rent should not go beyond 500 CAD to stay on budget. 
Cost of living in apartments, condominiums, detached houses without sharing would be a slap on your budget. Even if you wish to have separate space for yourself go for a shared house or an apartment so that you can have a room of your own for 400CAD-1000 CAD with people sharing other rooms, kitchen and other areas of the houses. Rents can go very high upto 2000CAD- 3000 CAD if you choose a detached house, condominium, townhouses etc.
If you are buying a car to drive then your expense will be high. A mid-range sedan would cost around 20,000 CAD with an EMI of 200 CAD per month. Car insurance comes around 300 CAD per month.  Apart from insurance and EMI, there is a fuel expense of almost 200 CAD if you are travelling 40-50kms a day. Another expense related to cars is the parking fee. It is very high in Canada. The charges vary from 15 CAD-25CAD depending on the area.
Cab fares are pretty high in Canada. An uber ride for 25Kms can cost you 40CAD and it can even go higher if it's during peak time.
This is where public transportation comes into play. Transportation becomes affordable and reasonable if you go for student-oriented monthly passes. You can use these passes on all public transportations such as buses, trains, subways etc. Monthly expense on transportation 50-100 CAD for cards. Students have to present their Id cards to get concessions. Different provinces have different monthly cards. Presto cards, TTC cards are some.
Mobile plans are quite expensive in Canada. A basic plan with your handset would cost 50 CAD per month. Chattr and freedom are the cheapest networks but it doesn't work everywhere. FIDO is a network which works everywhere but it is expensive.  If you are a person who would like to update your phone as new technology unfolds then you will have to take up plans for 2 years with an expense of 80-145 CAD per month. For every new phone purchased in Canada, there will be a plan attached.
A basic plan with average speed Wi-Fi would cost around 50 CAD and high-speed unlimited plans are around 60 CAD. 
There are also bundled offers like TV+Internet+Home Phones. Plans range from 95 CAD to 184 CAD for TV+ internet and for TV+Internet+Home phones the range is from 105-200CAD per month.
Hydro bills in Canada are nothing but the combination of electricity, gas and water bills. The maximum bill would be around 70- 150 CAD and when you are sharing it with 4-5 people then you need to pay only ¼th or 1/5th of the total. Hydro bills are based on your consumption but you can keep this as a reference. Some accommodation rent is inclusive of this bill. Check-in advance with the owner of the property about the facilities included. 
The bills for groceries depend totally upon your eating habits. If you are a person who cooks at home then you can slash down the expense to even half. Cooking at home has its own fair share of expense but not as much as the expense incurred when you eat mostly from outside. The major expense when you cook at home is that of grocery and it can cost you around 150-200 CAD per month. Walmart is the best option to get your groceries in Canada. You can get your groceries home delivered from Walmart and can save your time and money.
If you have a habit of eating out at least once a week then you would spend around 15 CAD per week and if the frequency is twice or thrice then it would cost around 30-50 CAD. Meals from McDonald's or similar joints are quite affordable but eating out at fine dining can be very expensive.
A movie ticket in Canada would cost around 12-20 CAD per person. 
A salon visit for men costs 40 CAD.
A salon visit for women costs 100 CAD.
Gym membership: 40-60 CAD/ month
Our general advice to Indian students going to study in Canada is to always stay updated with the information from the official government website of Canada. Consider this information as a reference and always do your own research.
If you are already a student in Canada, we are sure you will also have something interesting to contribute. Notify us more with your information in the comments section below.
You can also read about information first-time Indian students need to know when going to Australia and New Zealand ;
Comments