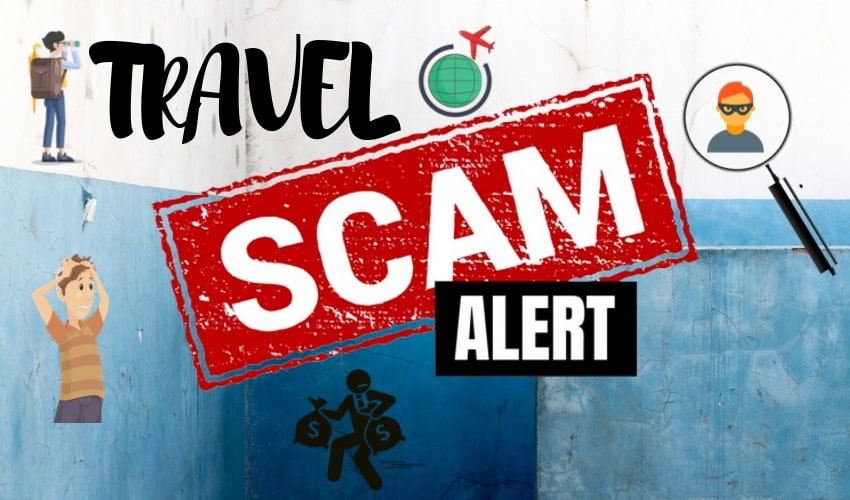 Safety is paramount for any traveller across the globe. Seasoned or not, every traveller should make themselves aware of the possible pitfalls one could face when on a journey to unknown lands. Travel rip-offs could begin from the travel guide you meet on the roadside to the taxi driver with whom you travel, anyone could be a scam artist. 
Seasoned or not, every traveler should be aware of these 9 common travel scams and how to avoid them without affecting your memorable journey.
1. Currency Exchange Frauds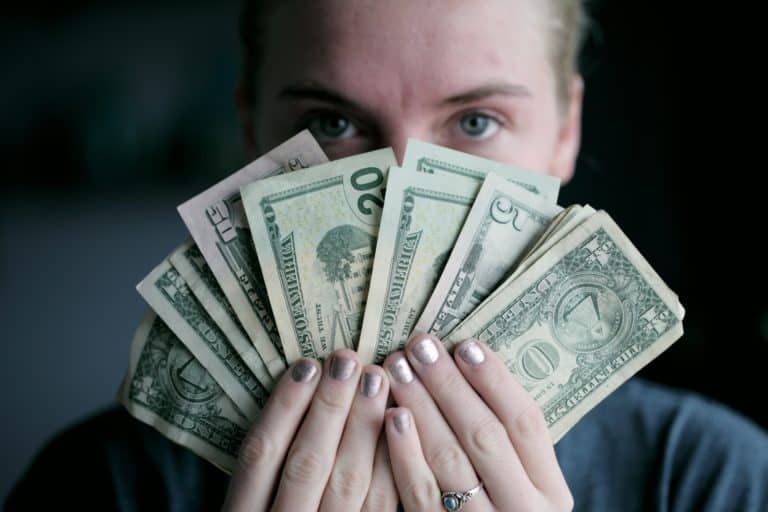 Image Source: payreel.com
Money exchange frauds are the worst nightmare one can have when on a holiday. Our need is their key to swindle. Fraudulent money changers are very tricky with their skills and there will be an accomplice to distract you with small talk. They always count your currency fast and your currency amount would change in a jiffy without your knowledge. 
As tourists are not familiar with the colour, size and feel of the real notes of the foreign country, there is every possibility for the scammers to fool you with fake notes. These notes will look exactly like the original one and you will never know it until you make a transaction. This scam not only put you in a financial loss but also force you to face the consequences of the foreign country's law and order.
Money exchange scammers another biggest sword is their rigged calculators. Most of the travellers let the money changer do the calculation and this makes these frauds utilise the situation. Most of the calculators have the function called 'Memory Recall'. This function enables any calculator to display any desired number on the screen. So when a scammer press 'Memory Recall' instead of '=' a pre-typed input will be shown instead of the calculated amount. This way they can easily cheat any travellers.
How to avoid this scam?
Currency exchange should be done with authorized money changers or banks to avoid scams.

It is always recommended to change your currency in your home country than in a foreign country. For example, an Indian Rupee is not accepted outside India for exchange and you will find it hard to get foreign currency in return of Indian currency.

If you are an Indian traveller ExTravelMoney.com can help you buy both foreign currency and forex card from RBI licenced dealers. ExTravelMoney is an online forex platform that facilitates money transfer, buying and selling of foreign currency and travel card or forex card.

Carrying cash around a foreign country is not safe anymore as you can be robbed any time in an unfamiliar country. Always carry

Forex Card or a prepaid travel card

for ease and convenience.
Also Read: The Best Way To Carry Cash When Travelling Abroad
2. The Overpriced Taxis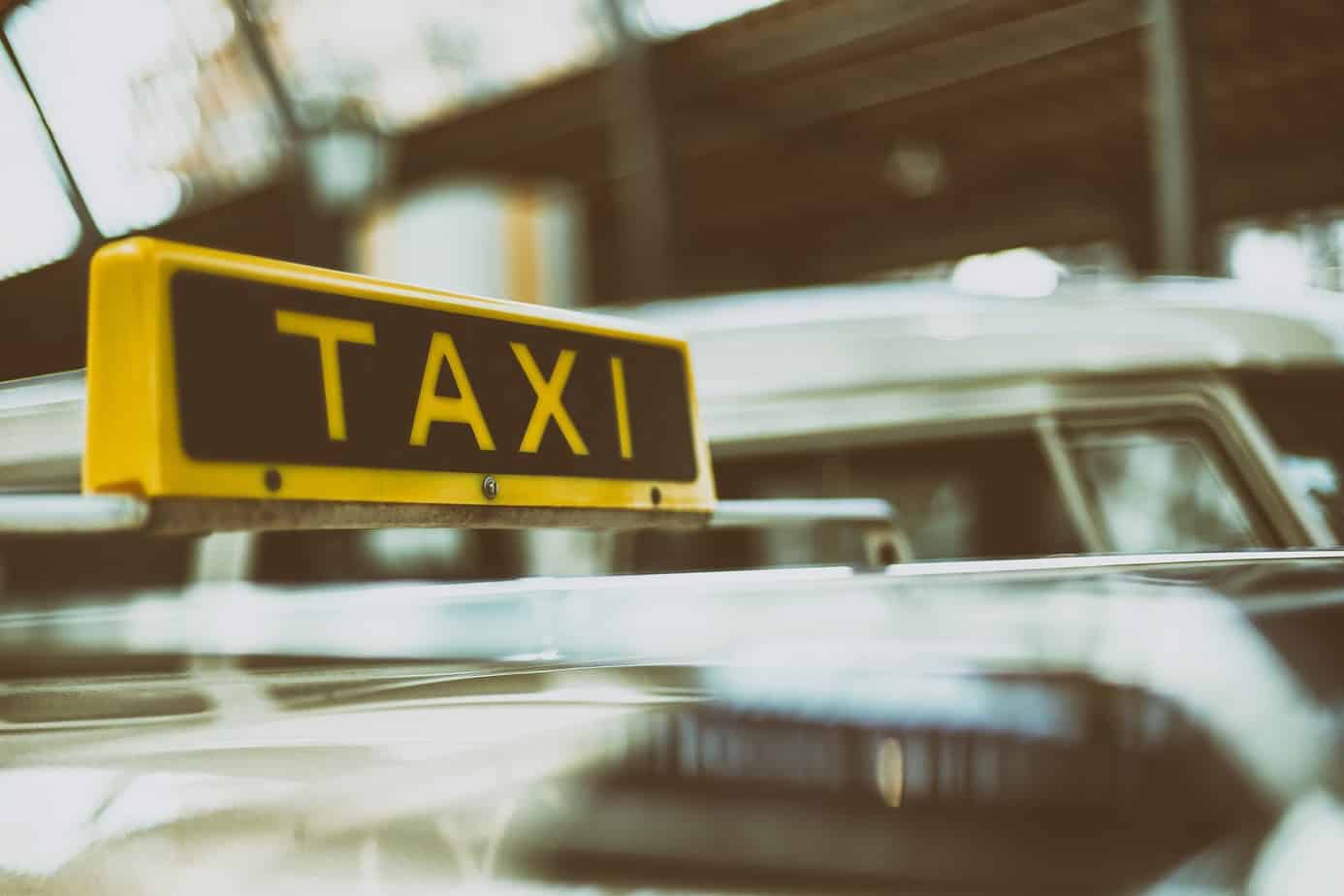 This is a very common scam in every part of the world. When you are unaware about the routes of the country you are in and also clueless about the rough cost of a drive makes you fall for taxi drivers trap. There is every possibility for a taxi driver to take you along the longest routes to your destination and charge you exorbitant rates. Some drivers will have altered meters that display favourable charges for drivers and you will be left with no option other than paying them. It's always best to learn about the location, routes, roads to your destination and a rough idea about the expense of a taxi to have a pleasant journey.
How to avoid this scam?
Spend time to make yourself aware of the destination you are travelling to beforehand.

Learn about the routes, destinations to visit, popular transportation modes, a rough calculation of expenses for cab rides. This will help you have a proper insight into how the foreign country is and also, you can stay on your planned budget.

To save money on transportation cost and other expenses just read about our blog on

How To Avoid Hidden 10 Travel Expenses & Enjoy Your Trip Abroad.
3. Flight Ticket Scam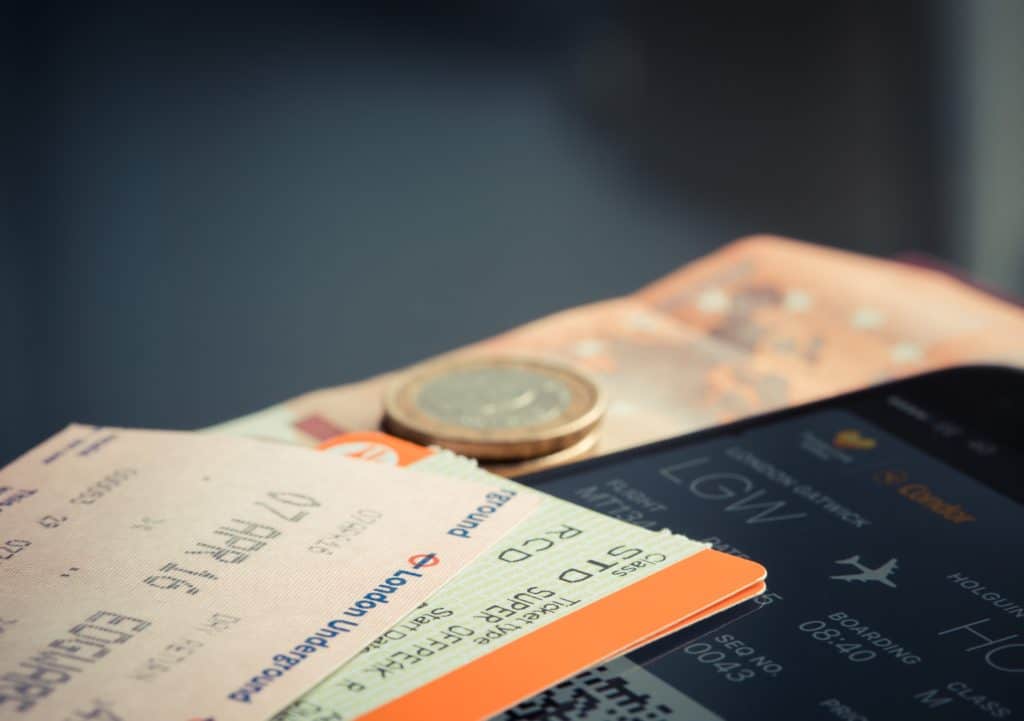 There are many scams related to free flight tickets. In most cases, free flight tickets are just a scam where it leads the user to log around many websites and enter their details such as password (which we know most people use the same across many websites) and credit card details. You may be asked to share the same on social media platforms to attract more victims for them. In the end, you end up repeating creating login IDs and passwords on many websites without getting your free flight ticket. Also, the scammers would try to skim off money using your credit card information. 
Fake Flight Ticket Confirmation Mail Scam
The next major scam in ticketing is related to fake flight confirmation emails. When travellers make a flight ticket booking on major travel portals, many online scammers try to get their ticket booking details through phishing emails. The scammer would send official-looking emails (made to look like it's coming from the official ticket booking portal) to travellers with a confirmed booking. The travellers would be asked to reconfirm the details of their travel on a third party website that resembles the original service providers and takes the details such as Passenger Record Name (PNR) or frequent flying account details. 
Once you have entered the details of your frequent flying account, scammers can easily hijack your information and use for their benefits. Scammers eyeing on frequent flyer account details can steal all your miles and points (Airline miles are points or credit you earn either by flying frequently or by travelling with a specific credit card) and can redeem in someone else's name. Those stealing PNR is basically stealing your identity to benefit them in illegal ways.
How to avoid this scam?
Not everything in this world comes for free, especially international flight tickets.

If you receive any email regarding the confirmation of air ticket kindly ignore it and contact the airline customer care for confirmation.

Do not provide your personal details, bank account details, login in credentials on any websites.

Always change your login credentials once in a while to stay safe.

If you are a first-time traveller and do not really know what exactly are the airport procedures then read our blog posts

A-Z Guide to Airport Procedures For First Time International Flyers

To know about the documents you need to carry while travelling abroad then we are here to guide with the

 6 Essential Documents You Should Carry When Travelling Abroad.
4. Hotel Scams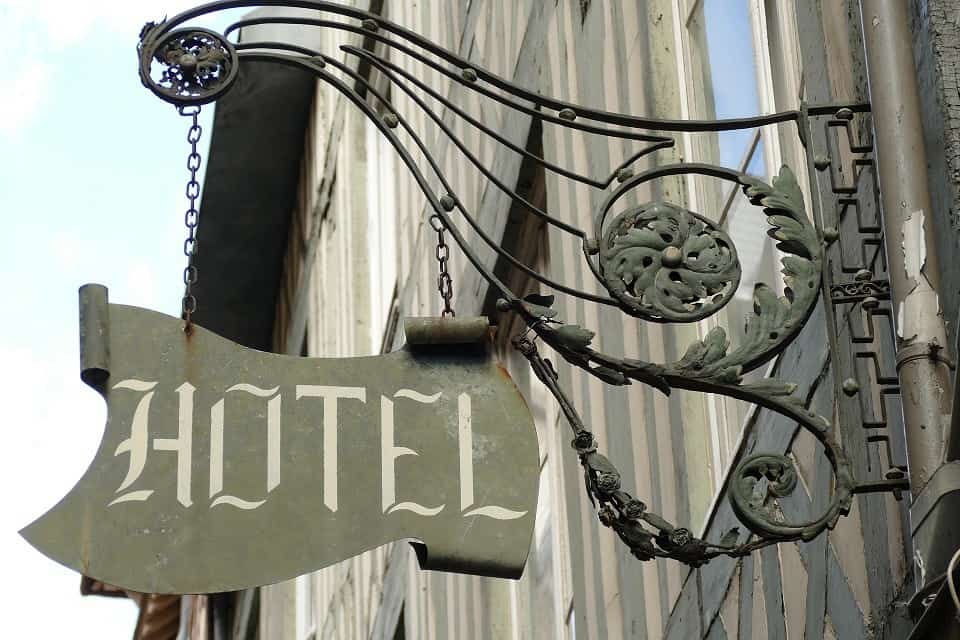 Thee trending 'theme' for exploiting the millennials is probably on the convenience factor. Overwhelmed by the convenience and benefits of Ecommerce and budget hotels, there are many cases where people often get fooled by these service providers or even by the agent himself. 
There are situations where people book their hotel rooms with e-commerce hotel agents and once they reach the hotel or the particular stay location the most devastating fact that there are no bookings being made with the hotel or sometimes the hotels refuses to give the rooms saying they are full for the night and the booking agent have failed to update their system even after the hotels notification on same.
when the accommodation comes cosy for the traveller, the next prime factor of his travel's comfort is generally the best available food. The basic concept that all travellers must keep in mind is "not all hotels have their own restaurants". Many hotels have their own 'MENU' for breakfast, lunch and dinner but they might be outsourced from nearby cheap restaurants. Hotels will then charge you a very high price or 'their' food but in reality, they are scamming you with much cheaper foods with their label.
Not everything that comes free is actually free sometimes you pay a lot in the 'free' consequences. Internet access is an important convenience factor, and when it comes free it is the best service someone can provide for the social animal 'traveller'. Many hotels provide genuine wifi facilities but the threat is, there might be fake connection resembling the hotel's network name and it might be a scammer waiting for the prey. These kinds of scammers will pull your information from smart devices within seconds you log in with them. 
Credit/Debit Card Payment Scam
when it comes to payment at hotels people usually pay with their credit/debit or Forex cards as it is the most convenient than carrying paper cash. So are the scams on them, the most convenient way to steal you. There are times when someone calls you claiming from the front desk about a declined payment or other technical errors of payment and they offer to rectify the same over the phone. This is never the right way to do. It might be someone working parallel on exploiting the situation. Do the payments in person, or only through secured gateways. 
How to avoid this scam?
Do your hotel booking with recognized hotels or booking agents.

Make all the payments through secured payment gateways to avoid any forgery.
It is always safe to eat local foods and from local eateries to avoid high bills of hotels.
Do not make any payments over the phone and always consult hotel's officials for any assistance.
Use the official Wi-Fi of the hotel and get the Wi-Fi credentials from the officials to always stay safe.
To save money on accommodation and other essentials just spare a few minutes to read about our blog post 5 Easy Tips To Save Money When Travelling Abroad.
5. Fake Tickets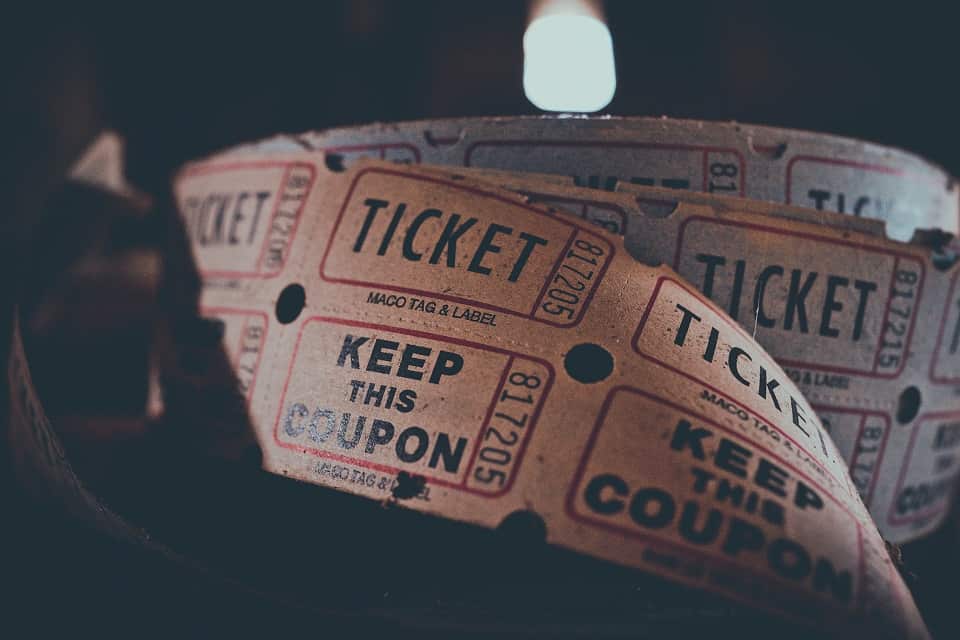 Fake ticket frauds are everywhere and if you are a traveller looking forward to attend any popular event, you can be their next prey. Counterfeit tickets are used to target popular events as there will be a huge demand for the tickets. Sometimes even the event could be a fake one or you pay for a ticket and the seller disappears before providing the tickets or you purchase a ticket but not an official one. This happens when you purchase your ticket from an unauthorized seller or when purchased in the last minute or when you try to buy at a cheap rate.
How to avoid this scam?
Always purchase event tickets from authorized and approved sellers to not get fooled. Look up official websites of the event or check online if there such an event occurring as described in the ticket. 
6. Fake Guide Scam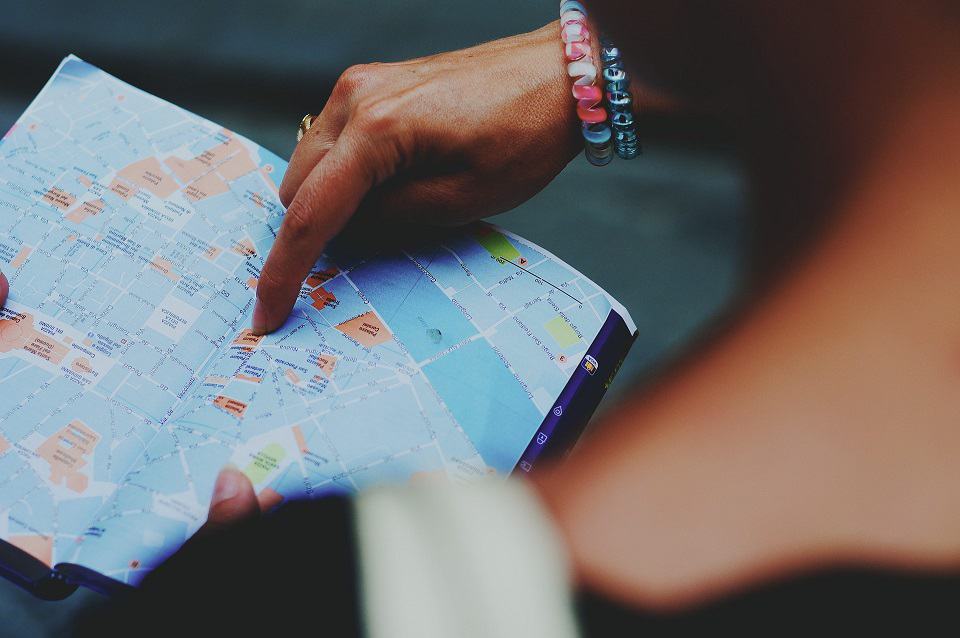 A fake guide can cost you a lot on your travel. These people will have zero knowledge about the destination but will act like a pro. They will fool you by showing places that are completely insignificant and will ask to pay a huge amount at the end. They will even take you to shops and destination where they have tie-ups and will force you to shop and spend an exorbitant amount of money. 
How to avoid this scam?
Hiring a government authorized tour guide can help you stay away from such scamsters and frauds. Do not accept guide offers from people standing outside the airport. That's the place where these scammers congregate in large numbers.
7. Drug Scam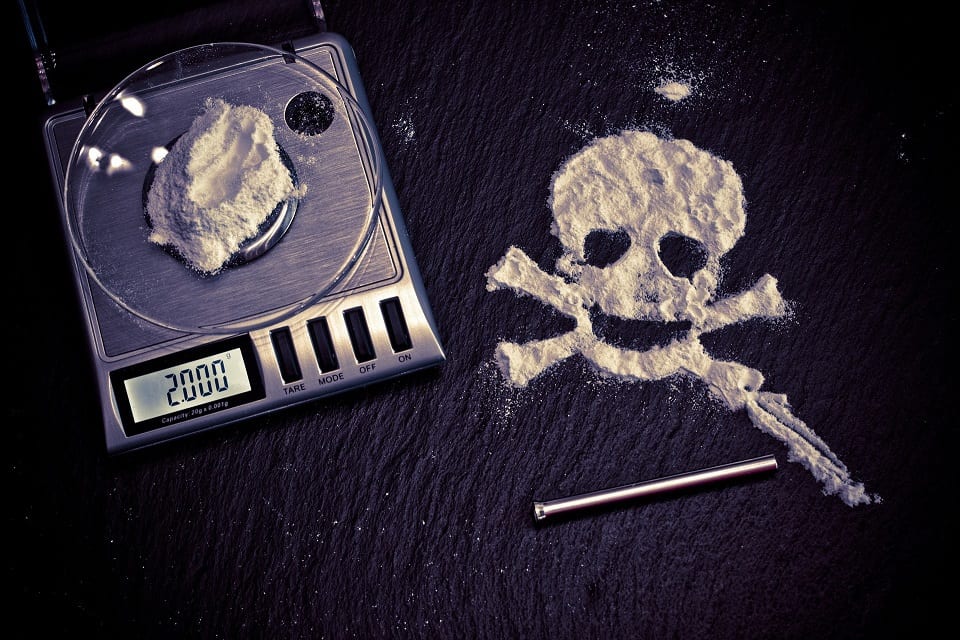 In most of the cities, foreigners will be offered drug deals by cab drivers, tuk-tuk drivers or random locals who are a part of this scam. When the deal is about to happen there arrives 'fake' policemen! The travellers will have to pay a hefty amount to avoid jail time and escape other 'fake' formalities.
How to avoid this scam?
Home country or a foreign country, never do anything that is declared illegal. One wrong move can send you behind bars. Make yourself aware of foreign countries customs, norms and laws beforehand itself.
8. A Stain Scam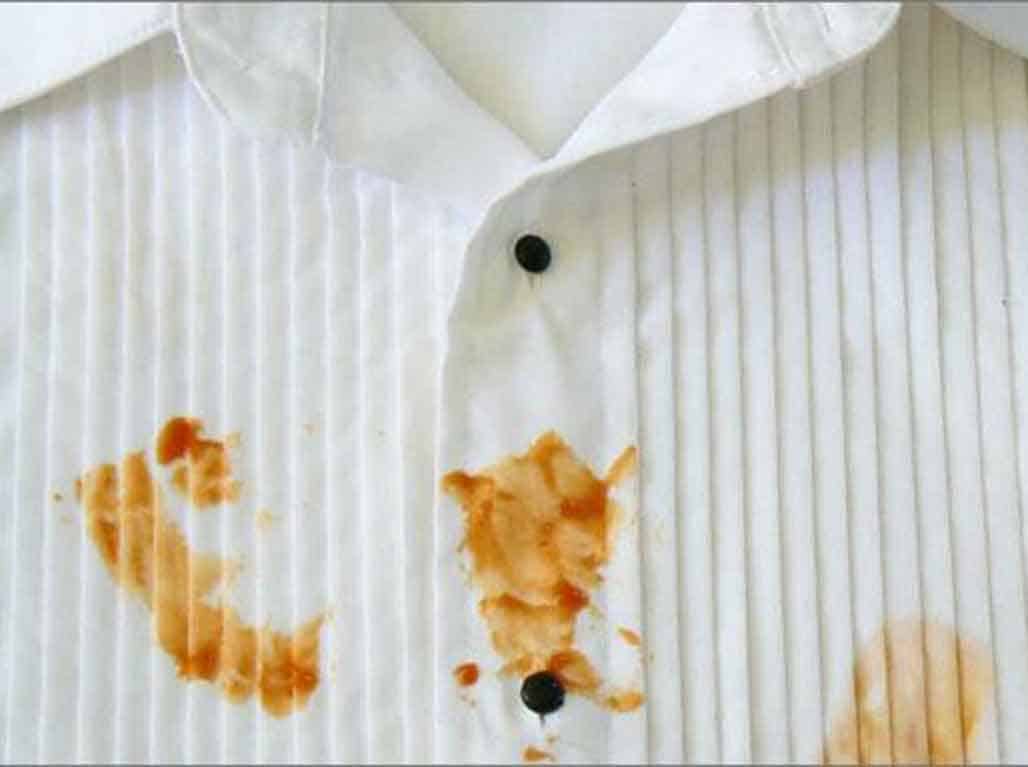 Image Source: mensstyle.com
Someone will purposely throw or spill some stain such as ketchup or mustard sauce that resembles a bird poo or animal faeces on a targeted traveller. Then a "local person" would bump into you pointing out this stain and offer a tissue. While you are cleaning up, you can say goodbye to your backpack, wallet, phones or any other valuables that they can lay their hands on!
How to avoid this scam?
If someone offers to help you with removing your stain, politely refuse. Head to the nearest public tap or your hotel room to take care of it yourself. Follow your instincts when something unfortunate happens and be mindful of your surroundings and the people.

If you ever get scammed and lose your passport abroad just be calm and read about how you retrieve it on our blog post

What To Do When You Indian Passport Is Lost  Abroad.
9. The Flirt Scam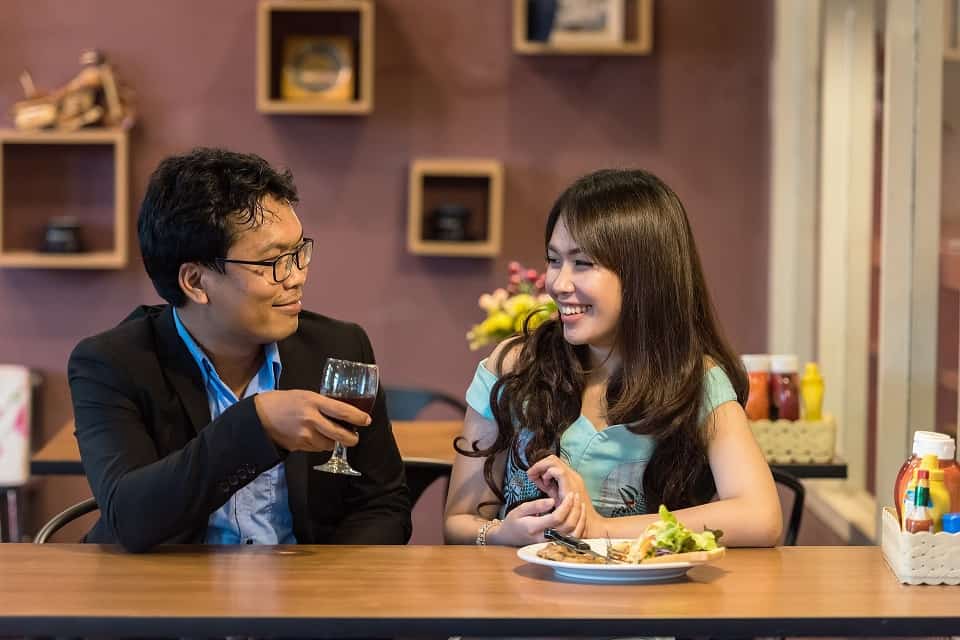 In this scam, a very attractive lady will approach a lone male traveller to start a conversation. They will make suggestive offers such as going with you to nightclubs, or a hotel for drinks or to simply have food. This will eventually result in huge extortion. 
How to avoid this scam?
Stay alert and never accept any free offers from flirtatious women.

One move to 'have fun' can leave you with years of scar.
Conclusion
The scams included in this article are just a few. There are many scams which you as a traveller should be aware of. As the proverb says, "Prevention is Better than Cure" is the best medicine one should take before planning the trip. Following the above tips can help you enjoy a safe trip abroad. 
Also Read: 8 Essential Things You Need To Take Before Going Abroad.
Comments