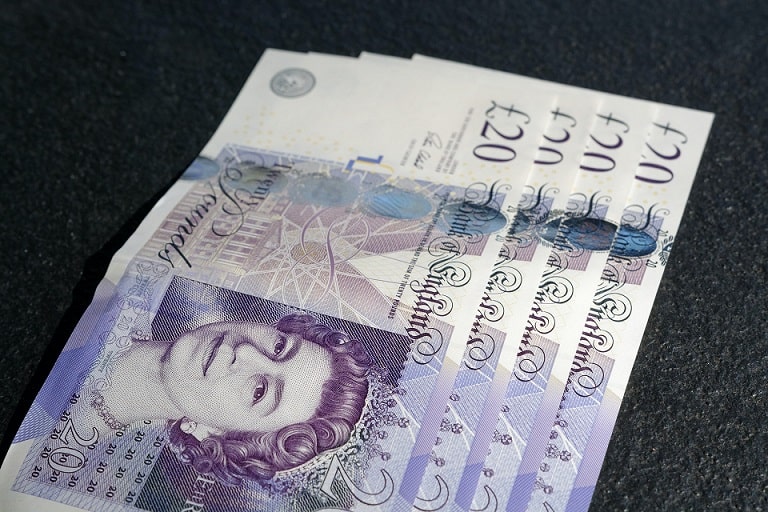 On 29 September 2021, the Bank of England came out with an announcement. 
Exactly 1 year from the above-mentioned date, i.e., on 30 September 2022, it would be retiring the old series of paper banknotes of £20 and £50.
They'll be replaced by a newer series of polymer (a plastic that is thin and flexible) notes of £20 and £50 denomination, featuring J.M.W. Turner (English Romantic Painter) and Alan Turing (Famous English Scientist considered to be the father of Artificial Intelligence) respectively. 
After 30 September 2022, only the newer series polymer notes will be accepted as legal tender in the UK. That is only these newer notes will be accepted for payments in business establishments, settling debts & paying fines etc.
Impact on Travellers To The UK
What this means for travellers is that they've to be careful when doing currency exchange. 
Only accept the newer series £20 and £50 polymer notes (shown below) from exchanges
New Polymer £20 Note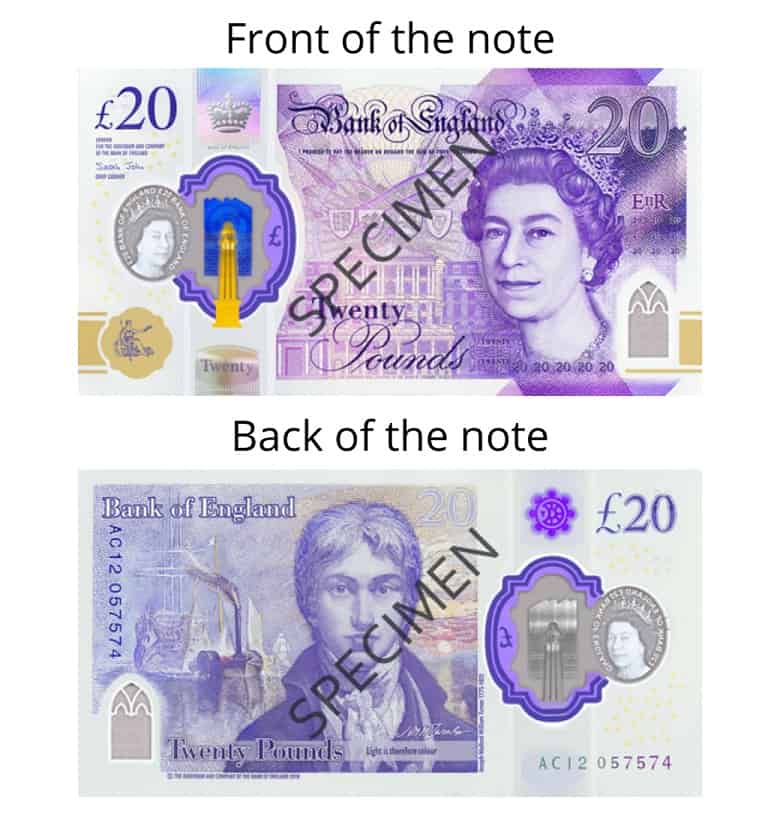 New Polymer £50 Note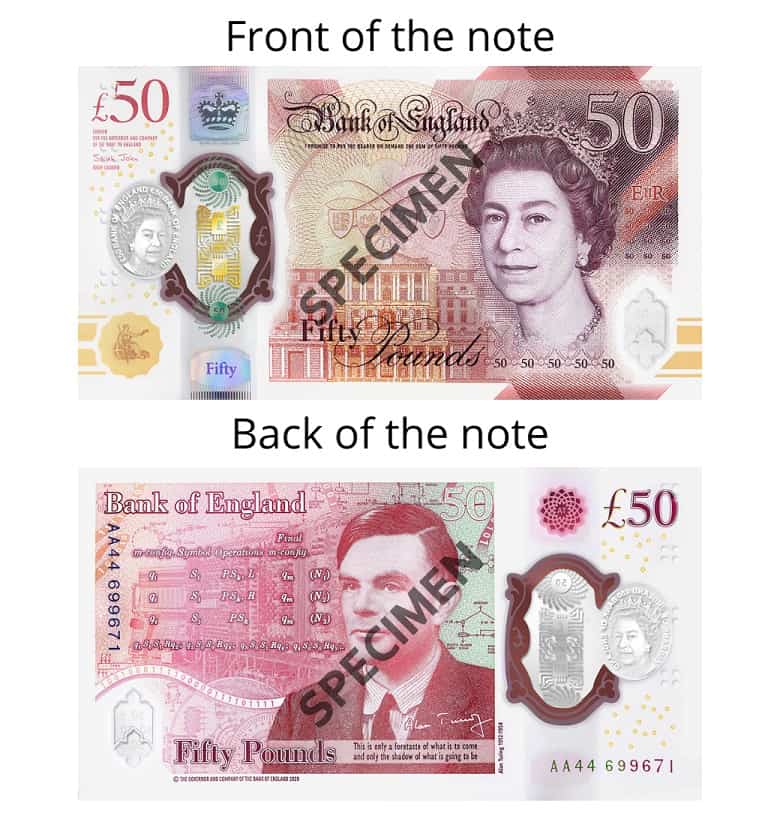 These notes come with a host of safety and security features such as a Hologram on the front bottom side that displays the denomination and then the word "pounds" when tilted. 
Also, when examining the note under ultra-violet light the numbers 20 and 50 respectively appear in bright red and green colour in the background. 
There is even a raised dots feature to help blind people perceive by touch which notes they are holding.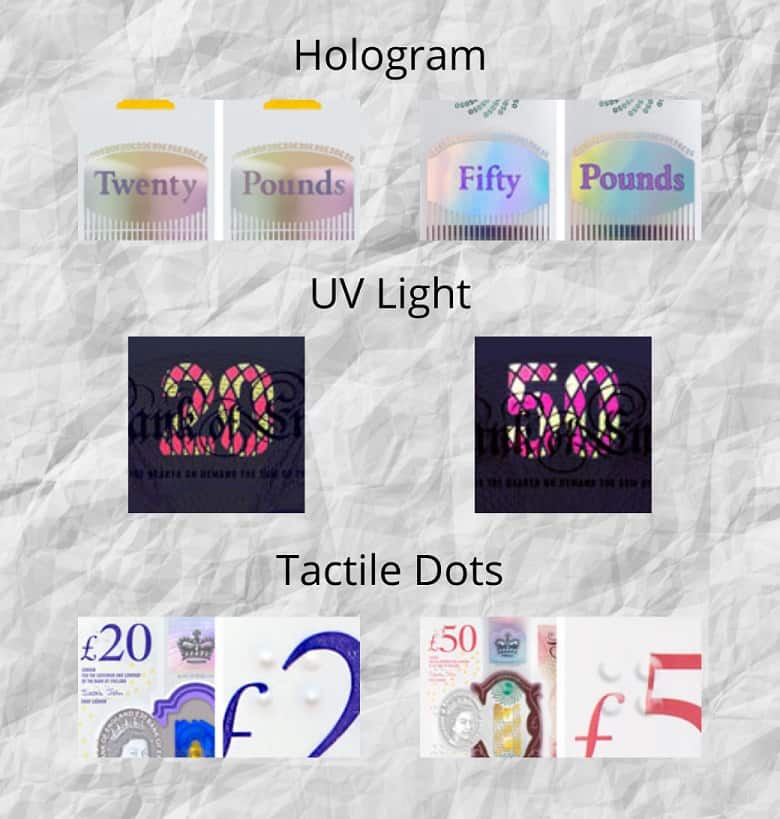 To know more about the features visit the Bank of England website.
If a currency exchange is trying to pass the old series £20 & £50 paper notes do not accept. Refer to the images below.
Old £20 Paper Note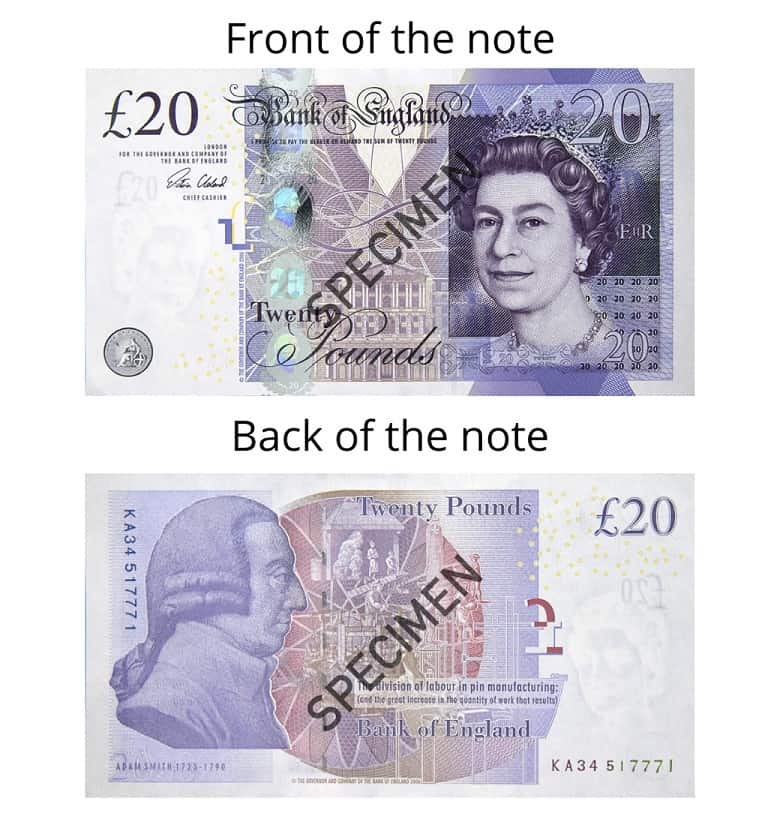 Old £50 Paper Note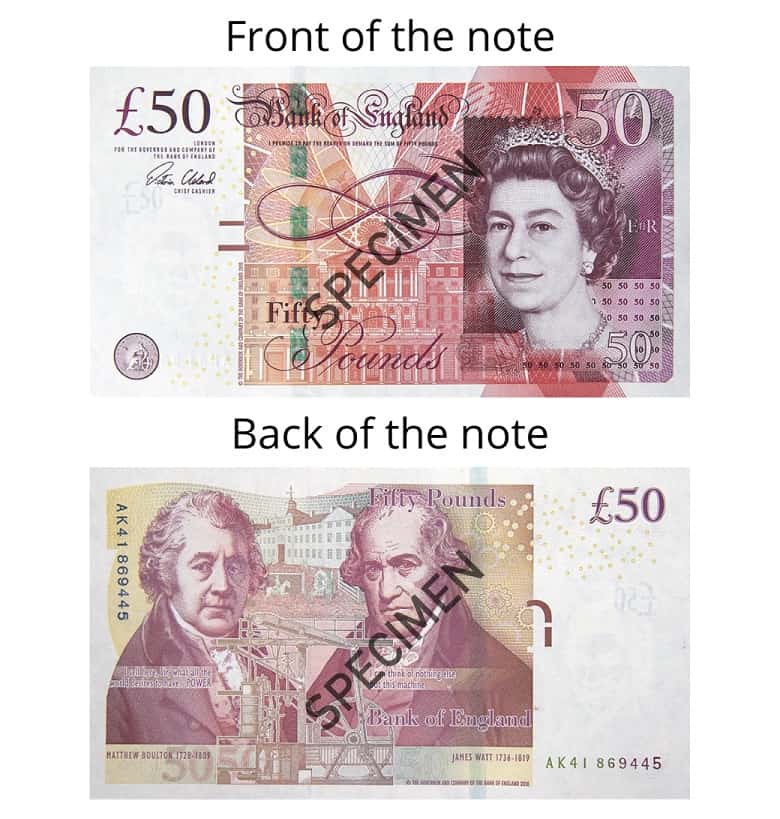 Why Are The Paper Notes in the UK being replaced?
To make it difficult to counterfeit.
Polymer notes can be made with a host of security features which are difficult to include in paper notes. These security features can't be duplicated easily and can help discern fake notes instantly. 
Also, they are far more durable and can last longer. Paper notes are susceptible to getting torn or damaged easily.
Polymer notes don't get dirty easily and are moisture resistant allowing them a longer shelf life.
They have a lesser carbon footprint and can last 2.5 times longer than paper notes.
When asked about the reason for the change from paper to polymer notes, Sarah John, the Chief Cashier of the Bank of England, said, "In recent years we have been changing our banknotes from paper to polymer because this makes them more difficult to counterfeit, and means they are more durable. The polymer £20 featuring the artist J.M.W. Turner, and the polymer £50 featuring the scientist Alan Turing are now in wide circulation, and we are in the process of withdrawing their paper equivalents. So we want to remind the public that they have one year from today to spend their paper banknotes." 
So if you are travelling to the UK from India or any other country, make sure to only accept the newer series of £20 and £50 polymer notes from the currency exchange centres. Make sure to get your currency at least 2 days before your travel date to avoid last-minute hassles.
Please Note: You can't use the old paper £20 and £50 as legal tender in merchant establishments in the UK after 30 September 2022. However, you can exchange it for the new polymer notes if you hold a bank account in the UK.
Also Read: 10 Apps That Make Life of an International Student Easier in The UK
Comments