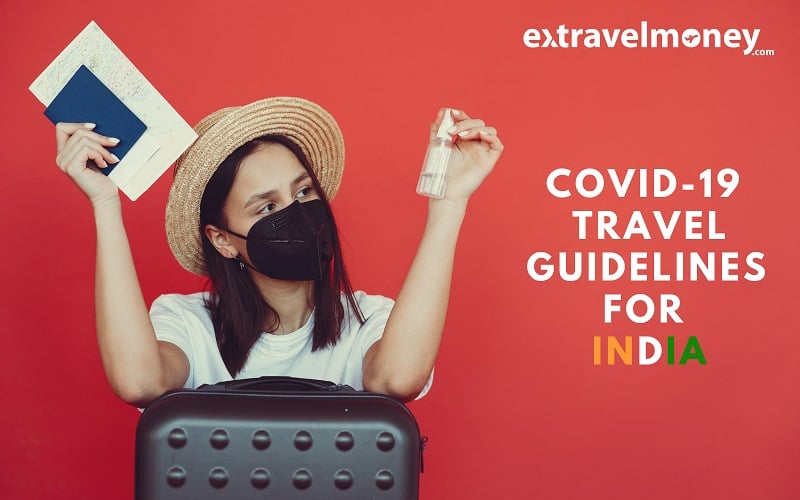 Covid-19 has changed the face of international travel in India. Masks, sanitisers, hand gloves and even PPE kits have become the new normal to all of us. 
All the countries have imposed stringent rules on travellers to curb the spread of the deadly virus and India is no exception. 
Here we present all the guidelines and important travel notifications for International travel from and to India. 
International Travel From India
1. Within 72 hours prior to your travel, you are required to undergo a COVID-19 RT-PCR Test. You'll be permitted to travel only if the test report comes out as negative.
2. You must upload the COVID-19 RT-PCR Test Report before your travel abroad.
3. You'd be subjected to Thermal Screening at the airport. Only if you are asymptomatic, that is showing no symptoms of a cold/fever or increased body temperature, would you be allowed to proceed ahead from that point. 
Travelling To India
Beginning from 22nd February 2021, if you are flying out into India, then you must adhere to the following guidelines. 
Steps to Complete Before Boarding
1. Fill a self-declaration form at least 72 hours before your scheduled travel at the following website; newdelhiairport.in/airsuvidha
If you are coming/transiting through the UK, Europe & Middle East, you are required to declare your past 14 day travel history in your self-declaration form. 
2. You must upload a negative COVID-19 RT-PCR test report which has been conducted within the last 72 hours preceding your boarding time.

Note:
The only situation, where arrival without obtaining the above said negative report is allowed, is when the travel back to India is being undertaken because of a death in the family.
Even so, the traveller must seek such an exemption by applying online at
newdelhiairport.in
at least 72 hours before the boarding time. 
The government will intimate the result of the request through the online portal itself. 
3. Thermal Screening – Only passengers showing no symptoms will be allowed to board.
Steps To Complete On Arrival To India
1. Self Declaration Form filled online has to be shown to the health staff at the airport upon arrival.
2. Thermal Screening – Symptomatic passengers will be isolated and taken to a medical facility for testing as per protocol. If you are deemed asymptomatic, you can proceed ahead.
3. If you have uploaded the negative RT-PCR certificate, you are free to leave the airport/take the transit flight. You must follow strict 14-day self quarantine.
4. During sample collection, if you had requested exemption from RT-PCR testing before arrival itself, you'll be given priority. Your sample will be taken before others.

For passengers from the UK, Europe and Middle East; 
You'll be segregated from other travellers in the flight or at the airport and due health protocol will be followed.
You'll have to undergo a self-paid test upon arrival at the airport. Adequate arrangements will be made for this. There will be a designated lounge cum testing area for you. 
Only if the test results turn negative are you allowed to exit the airport.

If the test results turn out positive, then you'll have to undergo institutional quarantine. If your variant of COVID-19 is the commonly prevalent one, then you may be allowed home isolation. If you are having a new variant of SARS-Cov-2 virus, then you'll continue to be treated in institutional quarantine. This also applies for passengers from Brazil and South Africa as well. 
Common Safety Guidelines
1. All the precautionary measures such as mask, social distancing and frequent sanitising must be followed.
2. While boarding and de-boarding, passengers shall maintain appropriate physical distance.
Important Travel Notifications
1. People travelling to Karnataka from Kerala must produce a negative COVID-19 RT-PCR Test Report which is not older than 72 hours.
2. With effect from February 26th 2021, if you are entering Delhi from any one of these 5 states; Maharashtra, Kerala, Chhattisgarh, Madhya Pradesh and Punjab, you'll be required to produce a negative COVID-19 test report.
3. Maharashtra too has imposed the negative COVID-19 report rule on travellers coming from Gujarat, Delhi-NCR, Goa, Rajasthan and Kerala.
4. Currently, as of Feb 22nd 2021, Saudi Arabia has banned flights from and to India, to avoid the possibility of infection from a new strain of COVID-19.
Note: Different states can have additional security measures and restrictions imposed with regards to quarantine and isolation as per their field assessment.
Guidelines and other important travel-related information are available at the official website of Immigration of India.  
In light of the new COVID-19 strain and COVID-19 vaccine programs, guidelines may be modified to fit in the situation. Do make it a point to research before you make plans to travel anywhere. 
Also Read: A-Z Guide to Airport Procedures for First Time International Flyers
Comments