Being Indians we tend to worry a lot about our future plans especially when it comes to education abroad. The very next questions that pop up when we think of education is 'Which university to choose?'  'Will I be able to find the domain of my interest?' 'How do I meet my financial requirements?' and most importantly which destination would cater to all of these necessities.
Here are top 10 overseas education destinations you could choose from, including a good choice of internationally ranked universities :-
1.Paris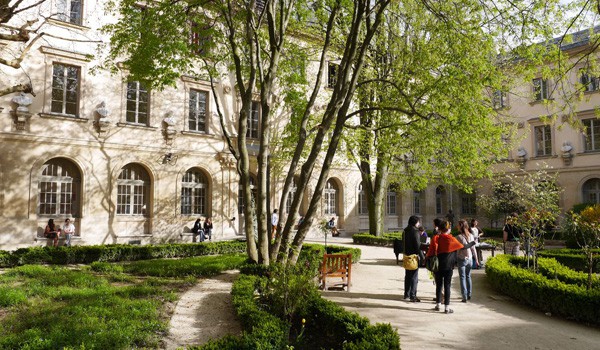 École Normale Supérieure of paris, Image source:ens.fr
Also known as the City of Love, because of its pretty lights and romantic settings, is one of the most visited cities of the world. The city is also famous for its high class education and reputed universities. Students must be aware of managing their living budget here , as living cost in Paris can get quite expensive for international students. To help reduce living costs, students here usually  get a student metro card for travelling , eat out at student cafeterias found in university sites and also ,they can show their student ID to get a free or discounted entry to cinemas, museums and more. Some of the top universities found here include École Normale Superieure (ENS Paris) and École Polytechnique (ParisTech).
2.London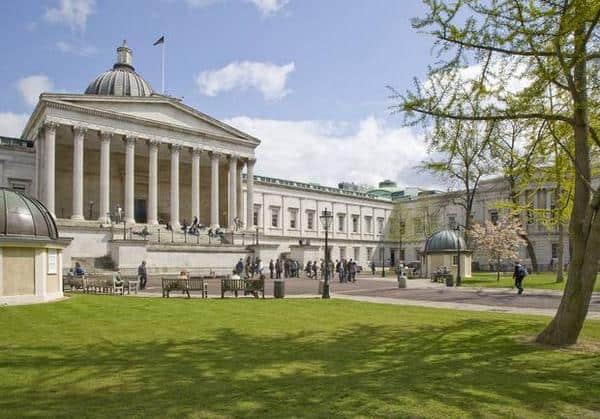 University College  London, image source: independent.co.uk
London's cultural offering is ideal for students who are looking for a culturally enriching study experience. The city has around 100,000 international students coming from about 200 different nations. With an amazing choice of courses ranging from accounting to zoology, students from all over the world are attracted to this city to pursue their course of interest. A degree from London is recognized worldwide, guarantying you a vast amount of possibilities. Some of the top universities include 'Imperical College London' and 'University College London'.
3.Singapore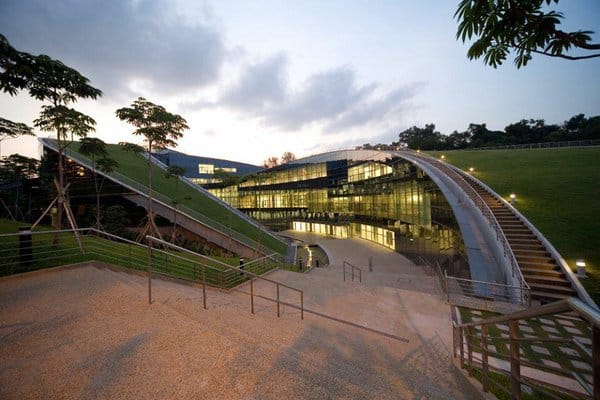 Nanyang Technological University, Image source: buildipedia.com
The city is not only called one of the greatest but also one of the greenest .Greenest not only with its beautiful parks ,gardens and trees along the roads but also with its clean air, green energy resources , nature conservation ,waste management and public relations. Studying in Singapore puts you right at the heart of a unique learning experience where there is a blend of social, cultural and educational mix unlike anywhere else in the world. The city's vibrant lifestyle is meant to tempt and thrill you. Living expenses for international students here, ranges from $600 to $1600 per month depending on the student's lifestyle. Some of its top universities include National University of Singapore (NUS) , Nanyang Technological University (NTU) and Singapore Management University.
4.Canada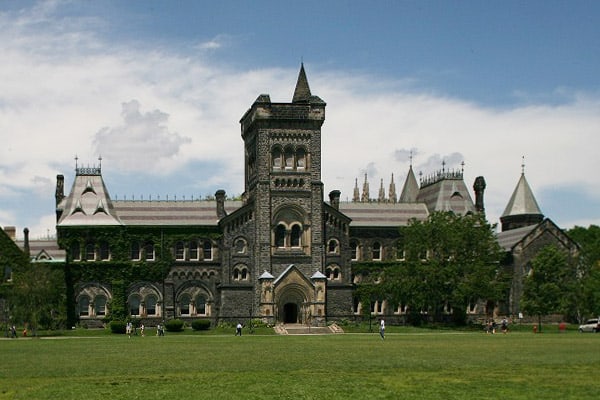 University of Toronto, Downtown campus,  Image source: utoronto.ca
Canada is considered one of the best places in the world to live, being a peaceful, safe and orderly country with low rates of crime and violence and a high standard of living. The country is an international leader in computer and information technologies and sectors such as telecommunications, transportation and engineering. Compared to other western countries, other than USA, the living costs are seen here to be cheaper.  Some top universities of Canada include McGill University and University of Toronto.
5.Germany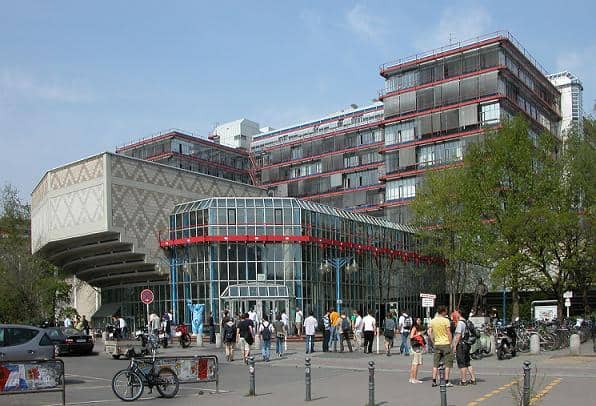 Technical University Berlin, Image source: duhocduc.edu.vn
Germany is one of the major study destinations of Europe. An important guiding principle of the German education system is 'The Unity of Learning and Research', also referred to as 'the dual education system' .Here theoretical and practical education are considered two sides of a coin. German universities, dispersed all over the country boast a density unparalleled anywhere in the world. Students studying in the country are expected to comprise or have access to at least 800 euro (see Euro to INR conversion rate) per month required to fulfill living costs. Some of the top universities found here are Technische Universität Berlin and Ruprecht-Karls-Universität Heidelberg.
6.Sydney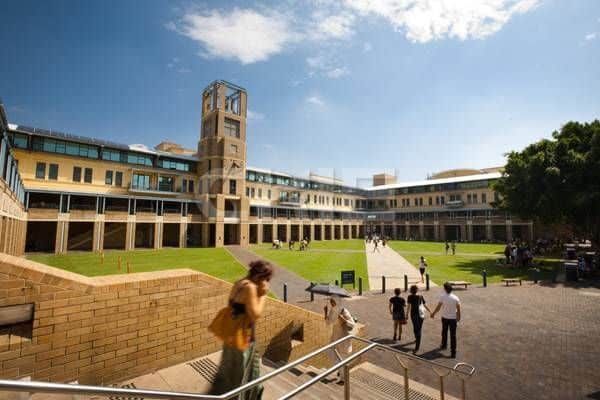 University of New South Wales, Image source:wikipedia
Sydney is said to be the jewel in Australia's crown and is considered the most enjoyable city in the world. Sydney receives a lower score for is affordability, due to the nation's high tuition fees and substantial living costs. But not to worry, the city also offers a solution for the same. One of the advantages of being an international student in Australia is that your student visa automatically gives you permission to work up to 40 hours every two weeks during the academic year or full time during the holidays. That means that you can enjoy all that the city has to offer and earn some money while you study. Some of the top universities found here are University of Sydney and University of New South Wales.
7.New Zealand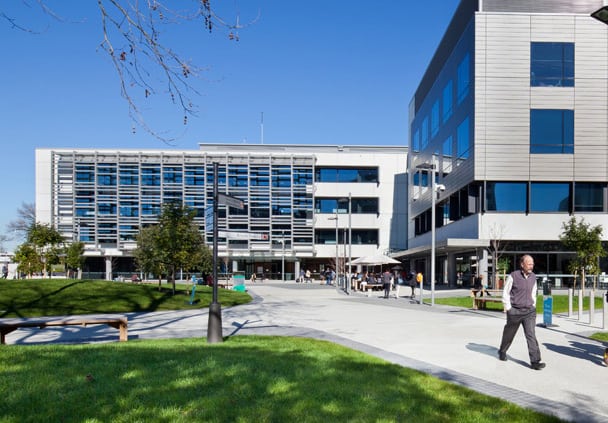 University of Auckland, Image source: pureadvantage.org
New Zealand has an international reputation as a provider of quality education. The country also provides you with an opportunity to settle down permanently after the completion of your course. Once you acquire your Permanent Residency and if you want to study further, then you become eligible for study loans from the Government of New Zealand. Some of the top universities here are University of Auckland and University of Otago.
8.Hong Kong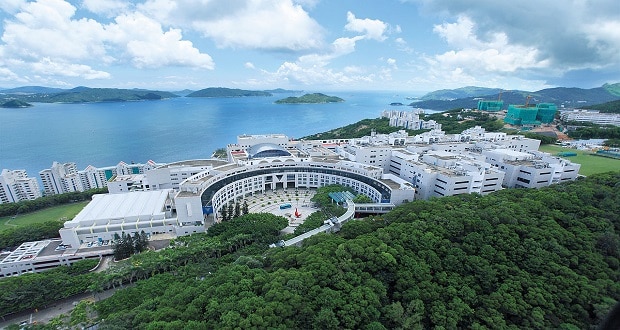 Hongkong University of Science and Technology, Image source: wikipedia
Hong Kong is one of the most populated pieces of land situated in The Republic of China. To those who miss homely meals ,try out the Chinese café also known as the Cha Chaan Teng and enjoy some delicious food at affordable rates. The city also offers plenty of outdoor adventures like hiking, cycling and rock climbing to keep you busy during weekends. Hong Kong boasts many of the leading universities in Asia, some of which are the University of Hong Kong, Hong Kong University of Science and Technology and the Chinese University of Hong Kong.
9.Russia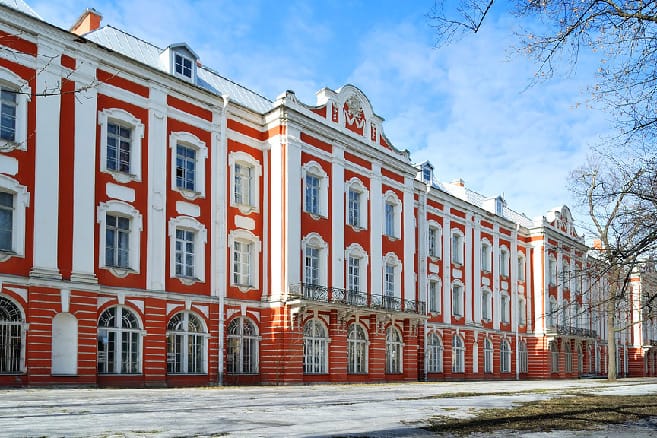 Siant-Petersburg State University, Image source: searussia.wordpress.com
The idea of studying in the world's largest country, and one of the biggest economic powers is by itself fascinating. Students in Russia are drawn to the culturally rich environment created by the incredibly diverse population of Russia. The country is a perfect destination for students interested in the arts, as Russia is historically known for its excellence in literature, ballet, painting, and classical music. Although the study expenses in Russia are quite low, accommodation can turn out to be expensive, so most students prefer to stay on campus or in university halls of residence. Some of the top universities of Russia are Lomonosov Moscow State University and Saint-Petersburg State University.
10.San Francisco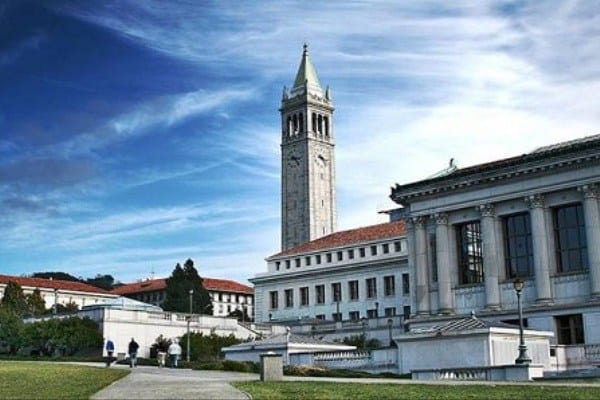 UC Berkeley, Image Source: wikipedia
San Francisco is within striking distance from California's renowned tech innovation hub, Silicon Valley. The city offers high standard and a good reputation of education system with an opportunity to build fluency in English as well as live a high quality life. Some of the top universities found here are Stanford University, University of California, Berkeley (UCB) and University of San Francisco.
Also Read: All You Need To Know About Paying US University Fee From India
Studying abroad and thinking of how to pay your tuition fees from India? Think no further, ExTravelMoney.com offers you the perfect and easy solution to pay your international tuition fees.
Comments